Last Updated on March 6, 2022 by Kaden
Thanks to its ability to be tolerated by all skin types, work on varied skin conditions, and the fact that it is an inexpensive ingredient. Niacinamide has become one of the most popular ingredients in the last few years. With its popularity, many companies as release serums products that incorporate this superpower ingredient. Although Niacinamide works amazing for almost everyone, these serums are not. For that reason, I present to you the best Niacinamide serums products for your specific skin type and condition.
In a hurry?
If you don't have much time, use the links below to quickly read the review.
I hope you like this post! Just so you know, I may receive commissions on purchases made from the links on this page. Thank you if you use our links, I really appreciate it!
What Are the Benefits of Niacinamide?
With consistent use, Niacinamide will minimize the visibility of pores,
soften fine lines and wrinkles, reduce environmental damage, and improve uneven skin tone and skin texture.
What does niacinamide do to the skin? Niacinamide has the ability to balance the oil production of the skin which makes it ideal for oily skin types. As well as benefits dry skin, since it renews the surface of the skin against moisture loss.
What Skin Type is Niacinamide Serums Good For?
Niacinamide is a water-soluble vitamin B, which very well tolerated and safe on a variety of skin types. According to Dr. Dray (watch the video – here), skin types that this ingredient has been demonstrated to be useful for are dry skin and its common condition eczema. As well as oily skin and its common conditions acne, oiliness, and shininess. Also hopeful ingredient for people who suffer from dark spots, acne scars, melasma, and above all rosacea which indicates that it's a very well-tolerated ingredient for sensitive skin.
You might also like: Top 5 Vitamin C Serum Under $20
Skin Type: Oily Skin
This straightforward formula by the Ordinary is probably the most famous one of all the Niacinamide serums and rightly so. It is the holy grail of a lot of people suffering from oily prone skin and acne-prone skin. This serum with the additional Zinc ingredient helps to regulate the oil level in the skin which can cause blackheads and blemishes, as well as fight acne, and breakouts ( You can find this product for $6.50 on SkinStore Check current price on Amazon).
However, It is important to note that this serum is drying the skin, while it is great for oily skin, it does not recommend for dry and sensitive skin.
For combination skin- works wonderfully as a spot treatment for breakouts.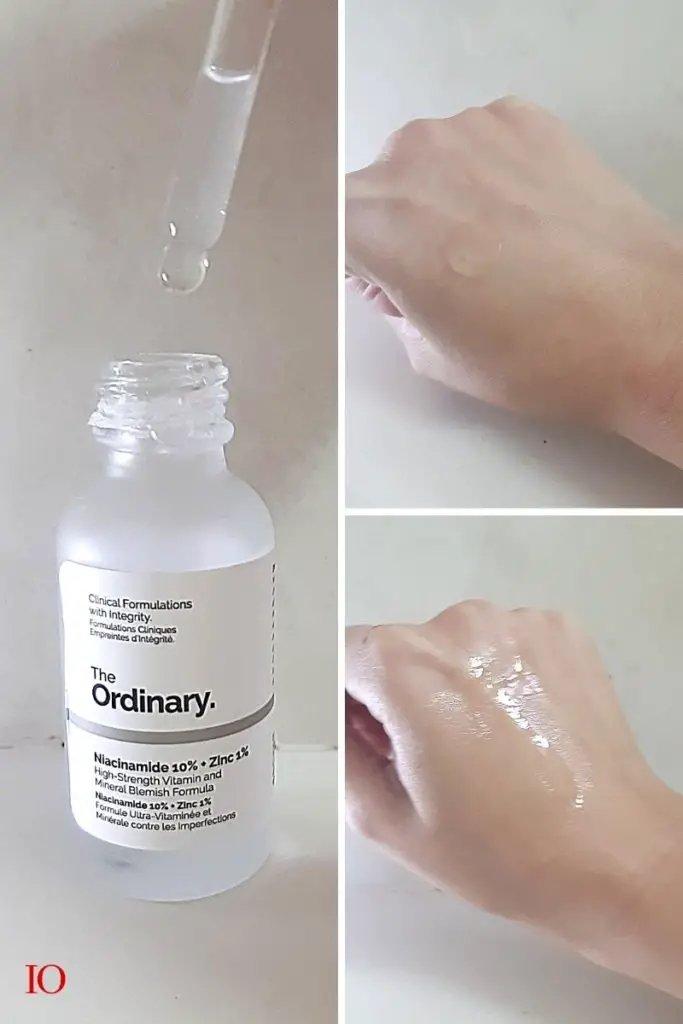 Related:
– Best Sunscreens for Oily Skin
– How To Get Rid Of Blackheads
Skin Type: Sensitive Skin and Combination Skin
The Inkey List serum is a basic and very simple 10% niacinamide formula which makes it ideal for sensitive skin. Combines hyaluronic acid and glycerin which are non-irritation ingredients and known for their hydrating abilities. Helps to reduce redness, breakouts, the appearance of pores, and sebum production. (Find it on Amazon – here)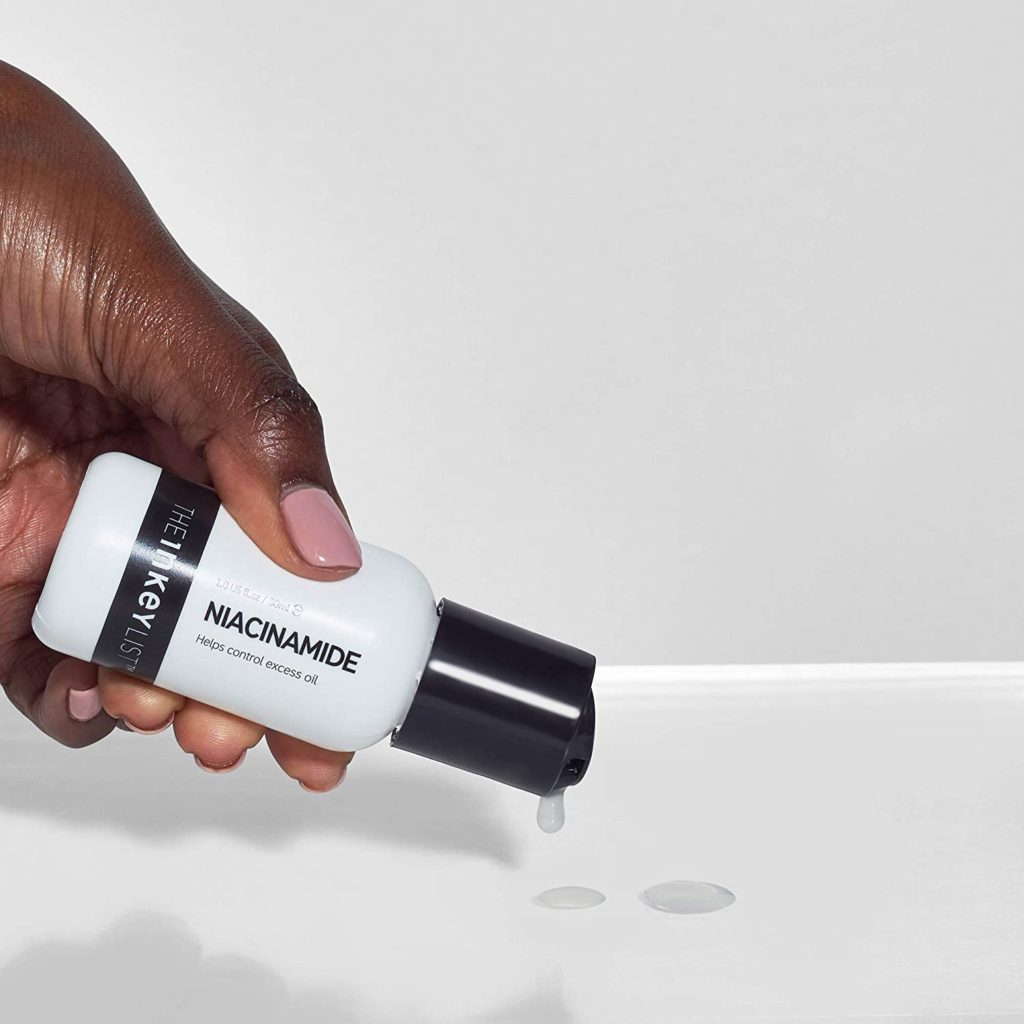 Skin Type: Dry Skin and Sensitive Skin
This serum is a well-rounded formula for dry skin with natural and soothing properties. It contains 5% Niacinamide, Glycerin, Avocado oil, vitamin E, and hyaluronic acid. Best works as an anti-aging serum, and for those who want plumper, and hydrated-looking skin. (You can find it on Amazon and on IHerb)
Check out InstaNatural Niacinamide 5% Face Serum FULL REVIEW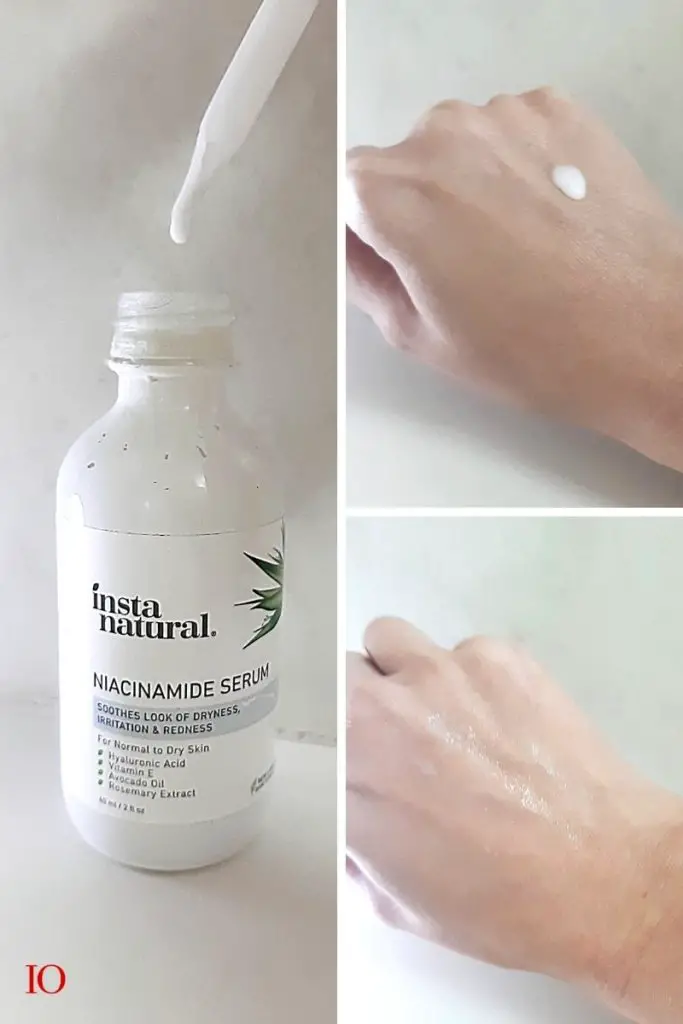 Skin Type: Combination Skin
Very powerful yet gentle serum, ideal for combination skin since it formulated with Zinc which helps to regulate the oil level and improve the skin texture. As well as Hyaluronic acid and vitamin E for a plumper and more youthful appearance. Also will improve uneven skin tone, minimize the look of pores, and fine lines. (Find it on Amazon – here)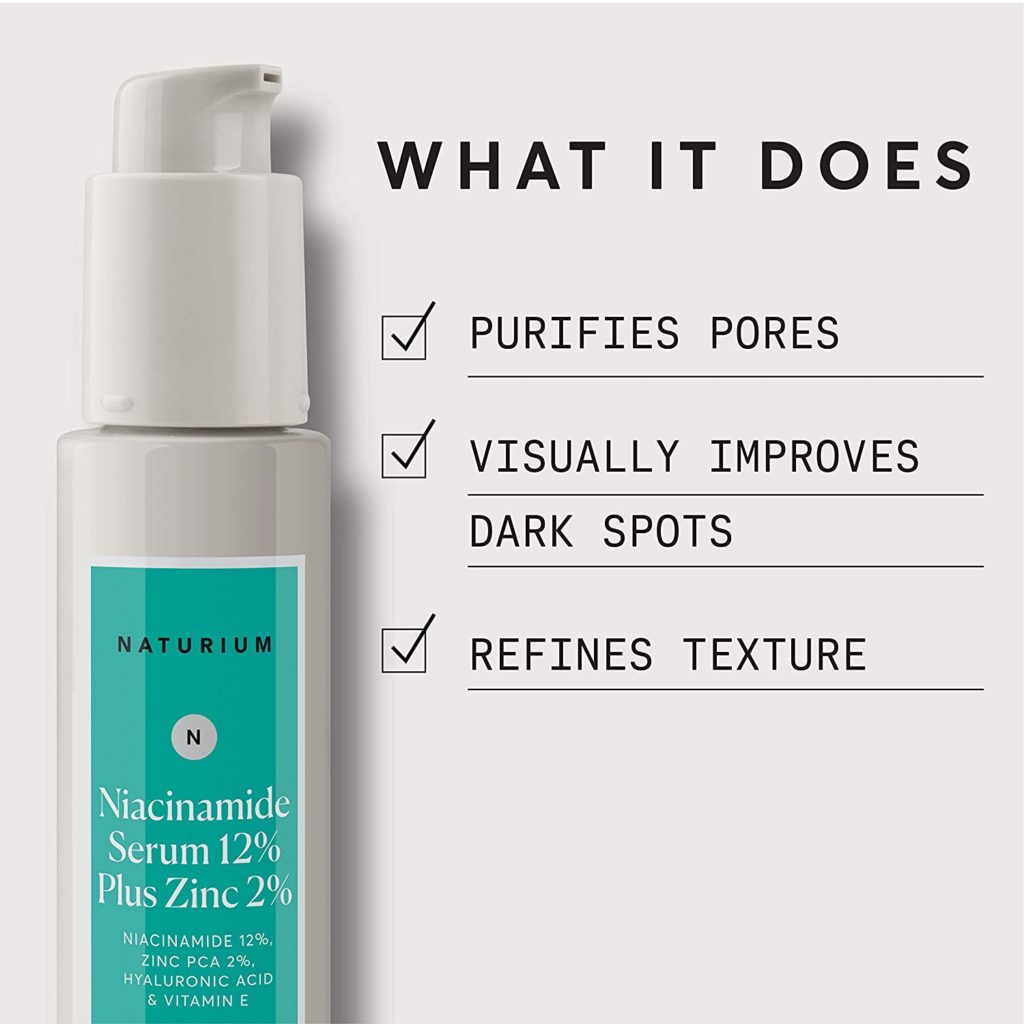 Related – Winter Skin Care Routine for Combination Skin
How to Use Niacinamide?
Niacinamide is an amazing and well-tolerated ingredient. Therefore it will work well with other ingredients and can be used in your morning and nighttime skincare routine. As a serum, it best to use it as the first active ingredient after a cleanser and a toner since it is water-soluble. However, you can also use it in a moisturize forum.