Last Updated on September 22, 2021 by Kaden
Halloween is such a fun holiday. I find it more fun than Christmas and the holidays around it because you get to wear costumes and decorate your house! If you throw a Halloween party for your kids you might be wondering what fun party favors and goody bags you can buy that will get the kids excited. This list of 10 party favors will help you and your kids have a great spooky time.
You might also like:
I hope you like these products! Just so you know, I may receive commissions on purchases made from the links on this page. Thank you if you use our links, I really appreciate it!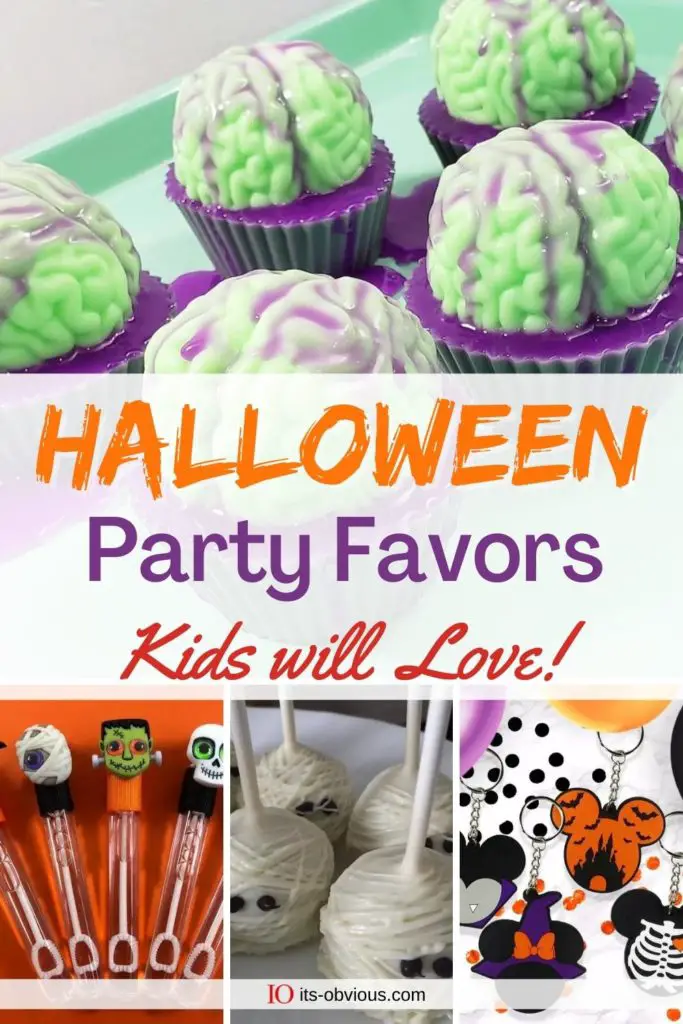 Read on for the 10 best Halloween party favors for kids that are sure to be a hit: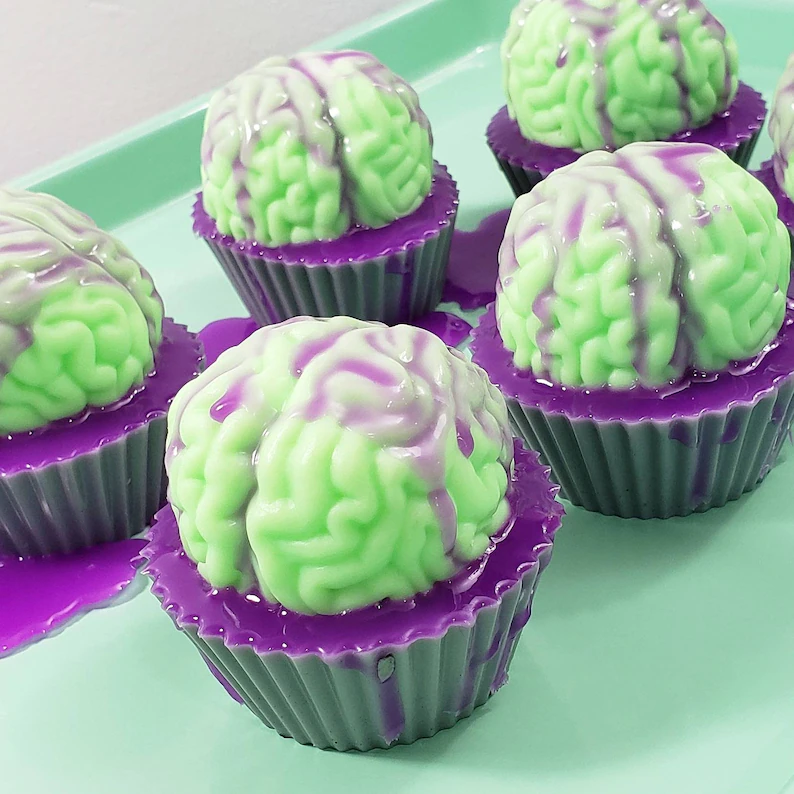 Shop on: Etsy
Designed by SunbasilgardenSoap
So cute you'll want to eat them! These zombie brain soaps are a fun Halloween favor that will make bath time a lot more fun.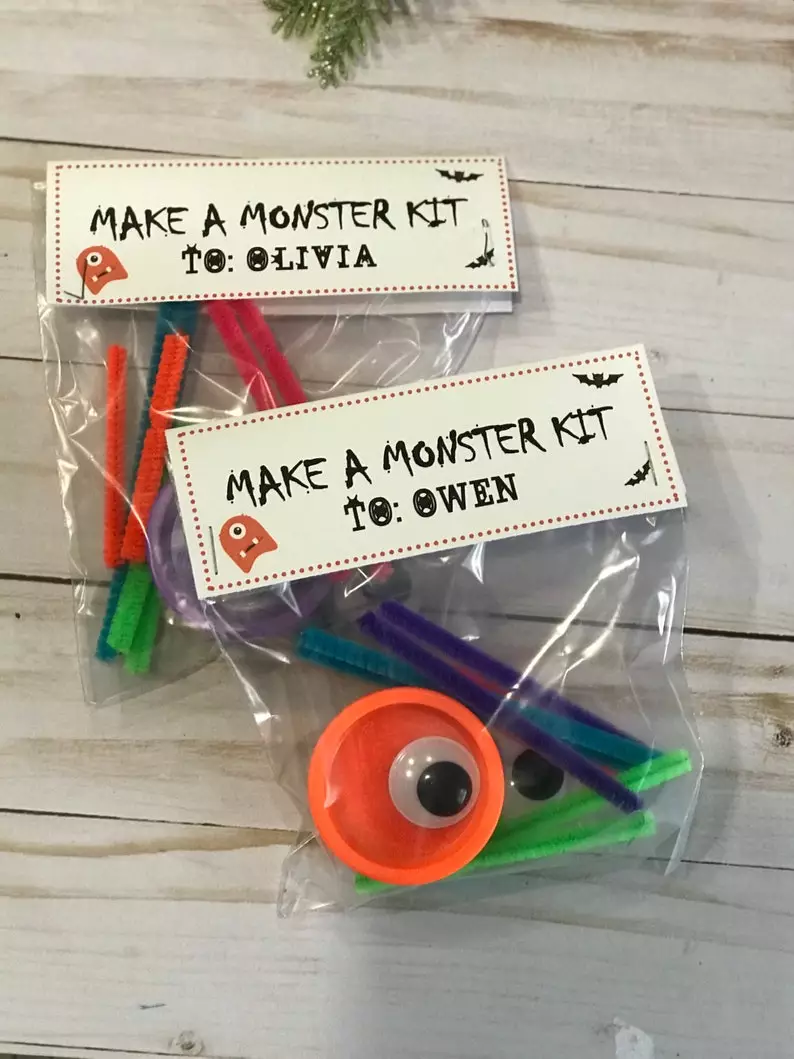 Shop on: 

Etsy
Designed by LittleLadyBugsParty
Awesome party favors for your monster-themed Halloween Party! The kit comes with 1 small play-doh, 6 small google eyes, 2 big google eyes, 8 mixed pipe cleaner pieces. Perfect for Halloween trick-or-treat goodie bags.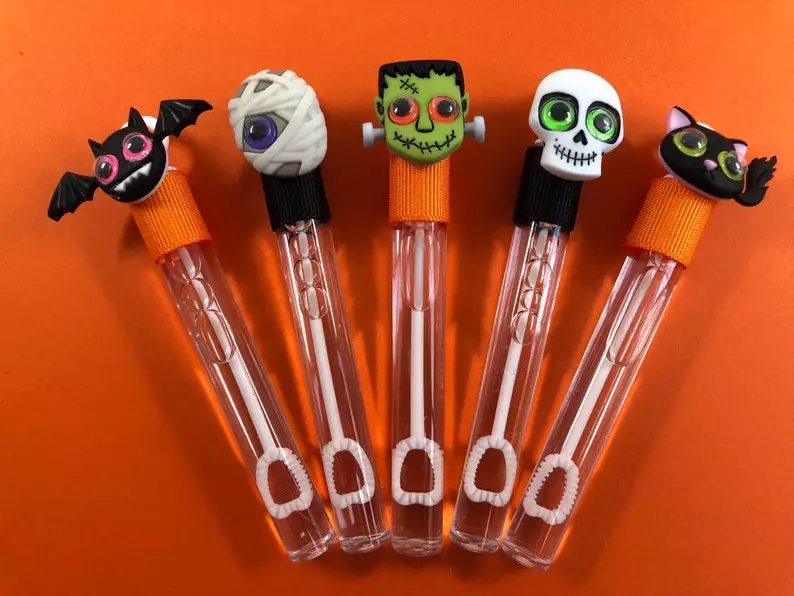 Shop on: 

Etsy
Designed by MadHatterPartyBox
Pop these adorable little monster bubble wands into the trick-or-treat buckets and you're sure to be a hit! Safe for all ages, they're a great alternative to candy and a fun Halloween decoration.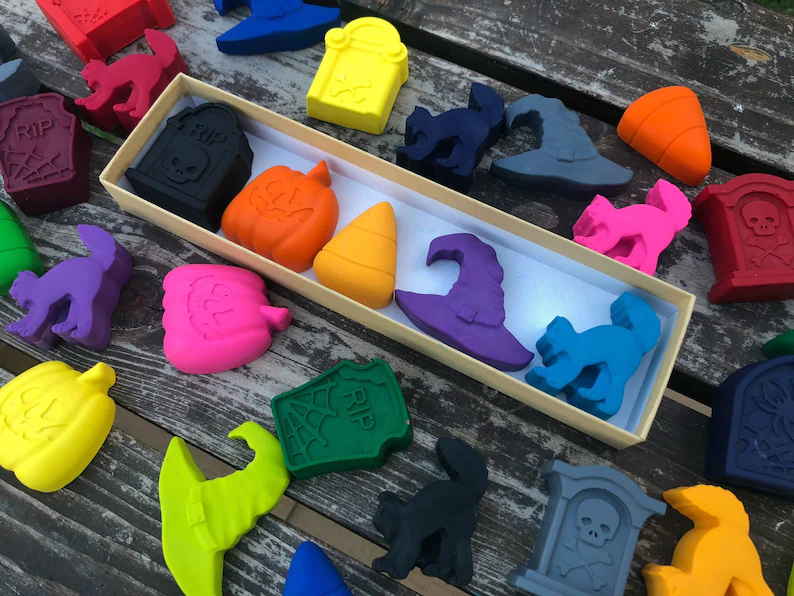 Shop on: Etsy
Designed by KagesKrayons
These kids' Halloween crayons are made from 100% non-toxic crayons and are great for handing out as party favors at a kid's Halloween Party. They arrive in a set of 5 vibrant colors and a unique design.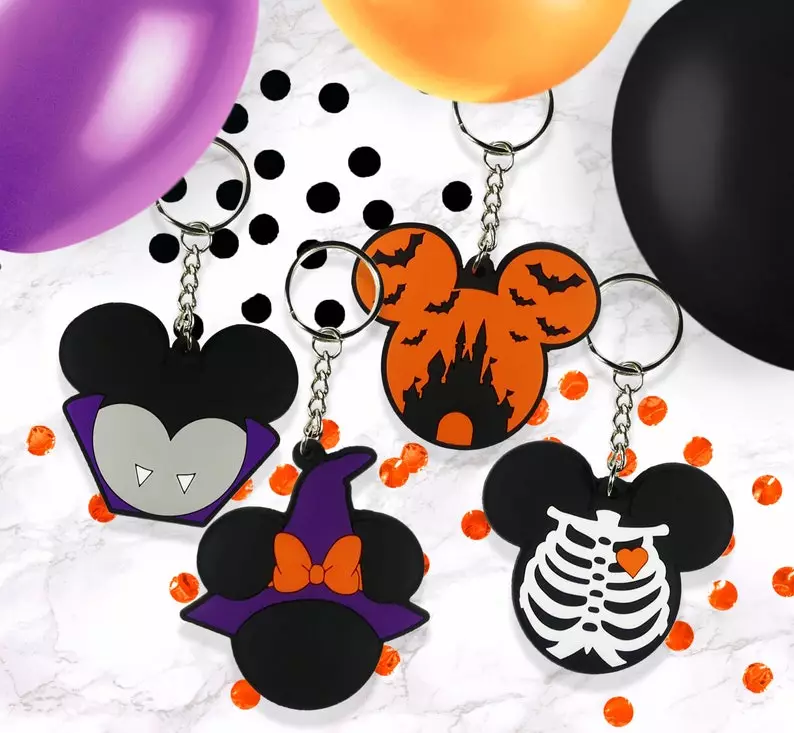 Shop on: Etsy
Designed by June27thStudio
This Halloween Keychain set features four spooky designs of Mickey Mouse in a set of 12 pieces. Make wonderful Halloween candy alternatives and great keepsakes for any Disney fan!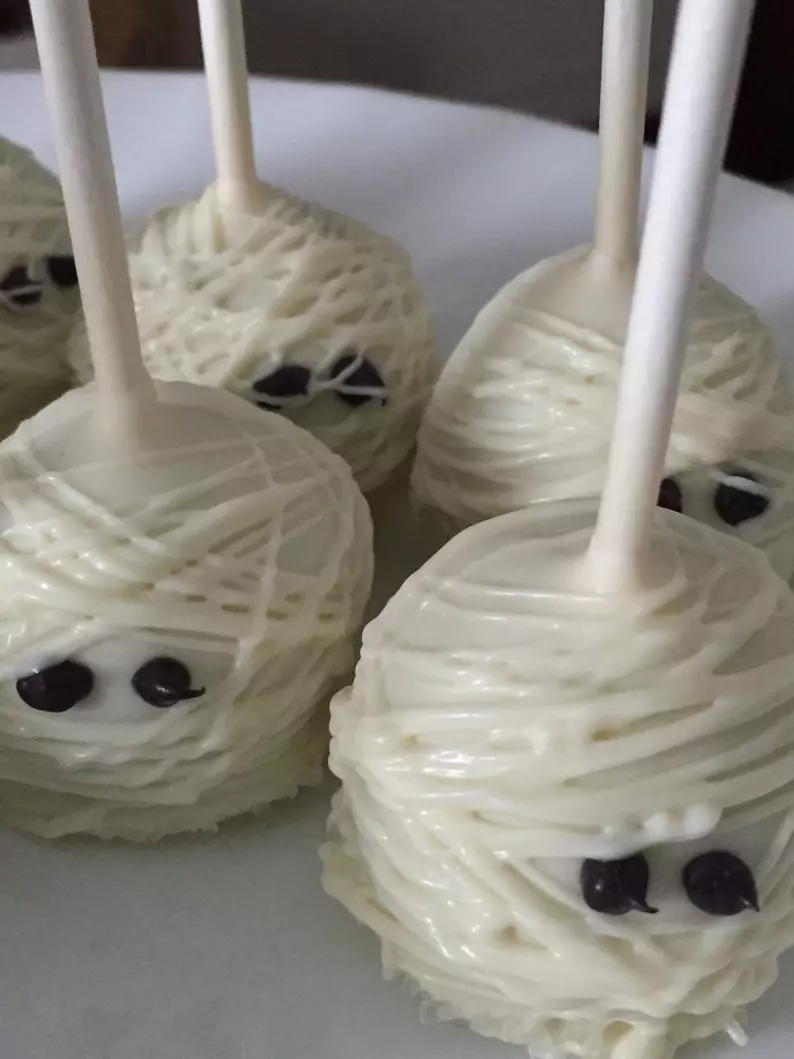 Shop on: 

Etsy
Designed by PartyTimeChocolates
A dozen individually wrapped handcrafted and customized mummy cake pops for that spooky Halloween Party. Made with vanilla cake then dipped in white chocolate, they are adorable, yummy, and sure to pleas.
These festive Halloween rubber bracelets are just what you're looking for. This stretchable pack of 24 wristbands comes with pumpkin, haunted house, ghost, bat, witch hat, black cat, and spider prints. Give these out as party favors for Halloween parties and trick or treat.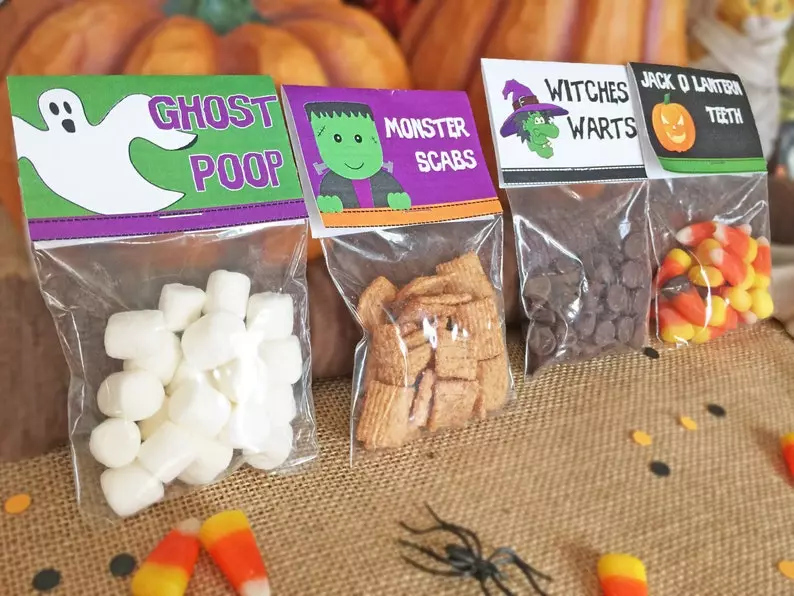 Shop on: Etsy
Designed by GreatOwlCreations
A bag of treats just isn't a bag of treats without a treat bag topper. So have some fun and add some Halloween spirit to your "monsters" candy bags with these fun, brightly colored treat bag toppers.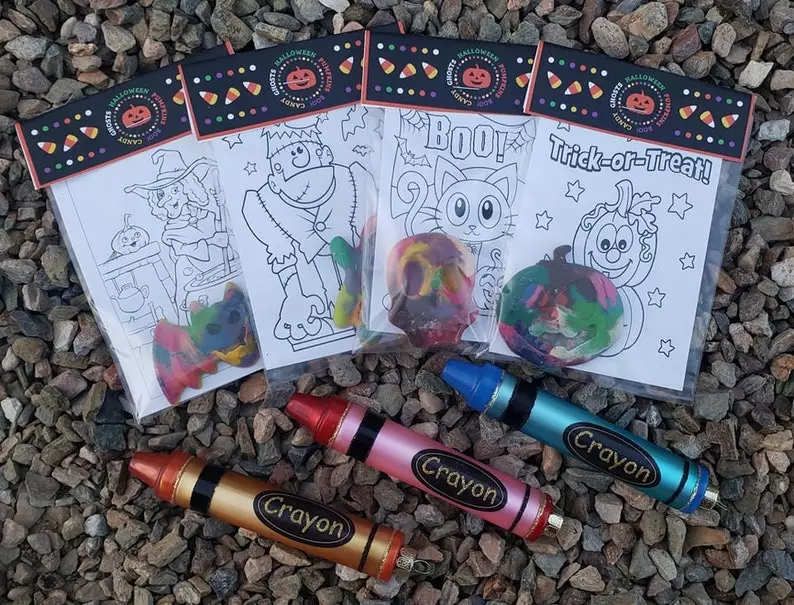 Shop on: Etsy
Designed by SnazzyDazzyCrayons
Each package comes with an awesome coloring page, a Halloween-themed large crayon and the packaging is adorable!
Turn the Power on to Watch Them Hop! Throw a spooky and fun Halloween party with these 12 different types of characters, including a zombie, a mummy, and Frankenstein's monster. A great addition to the party décor and cute Halloween party favors your kids will love to play with. For kids 3 and up.