Last Updated on March 9, 2022 by Kaden
Are you ready to throw a spooktacular Halloween Party!? Don't miss the chance to impress your guests at your Halloween party! From spooky to sweet treats the list below has the top 10 best Halloween party favors for adults that are sure to be a hit!
You might also like:
I hope you like these products! Just so you know, I may receive commissions on purchases made from the links on this page. Thank you if you use our links, I really appreciate it!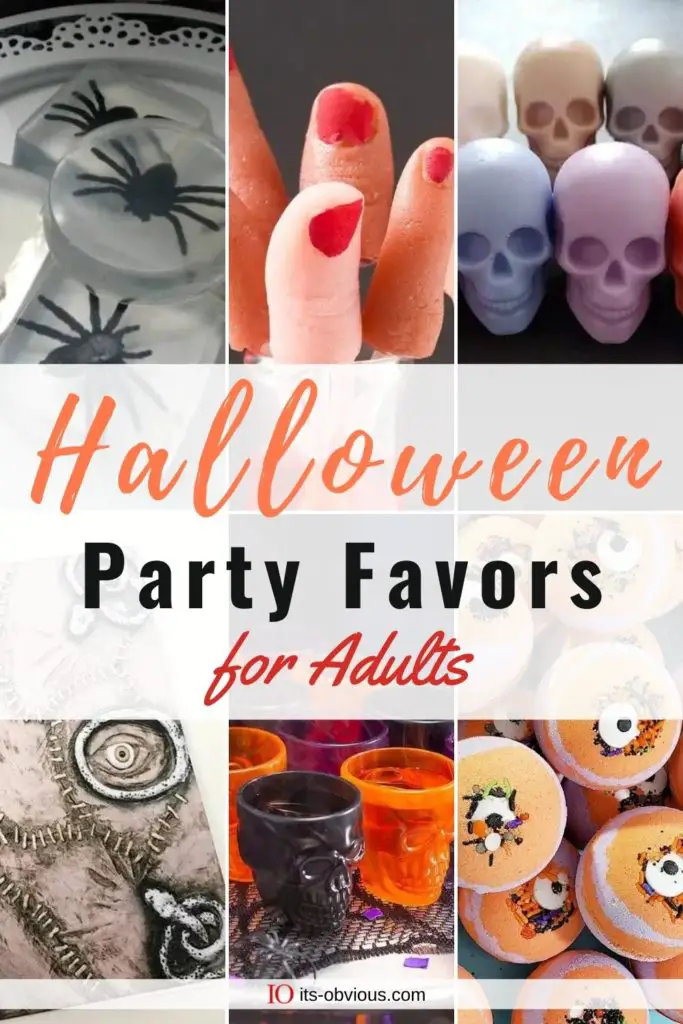 Set your Halloween mood in style with these 10 best Halloween party favors for adults:
Designed by PoshAndSparkle
Shop on: Etsy
Halloween skull shot glasses will be an amazing addition to your drinks table decoration, as well as a great party favor. Your guests will love the creativity behind the design and no one will want to pass up a drink from a glass that looks this good!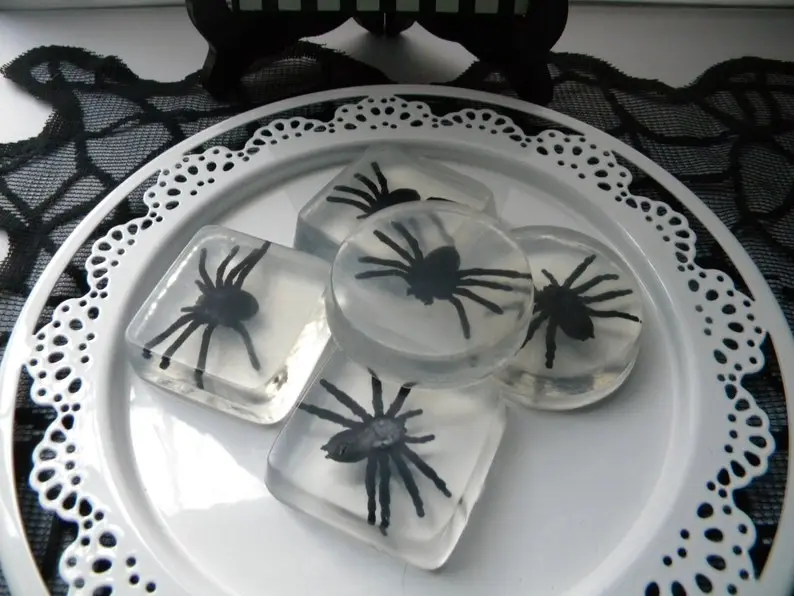 Designed by OoohLaLaTheSoapBar
Shop on: Etsy
These adorable soaps will be the perfect creepy favors to scare your Halloween party guests. These soaps are provided in scents of lavender and apple scents, as well as a combination of orange, cucumber, and melon scents.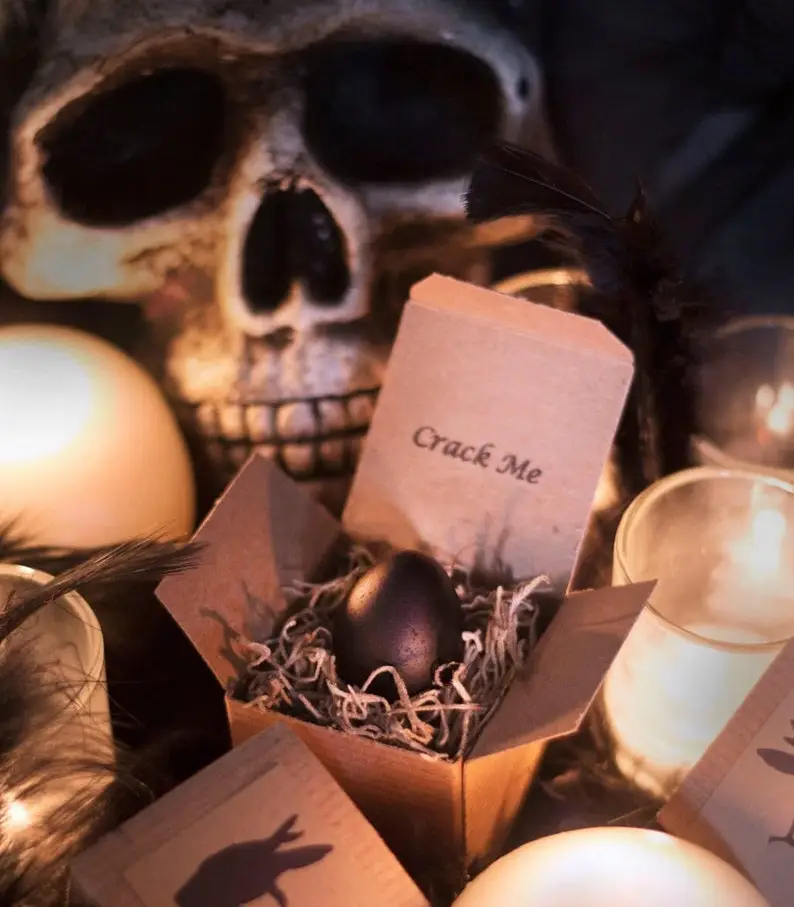 Designed by GoodNewsCompany
Shop on: Etsy
Surprise your guests with a personalized message using this creepy Gothic raven egg. It will be also a perfect addition to any Halloween party or haunted house decor.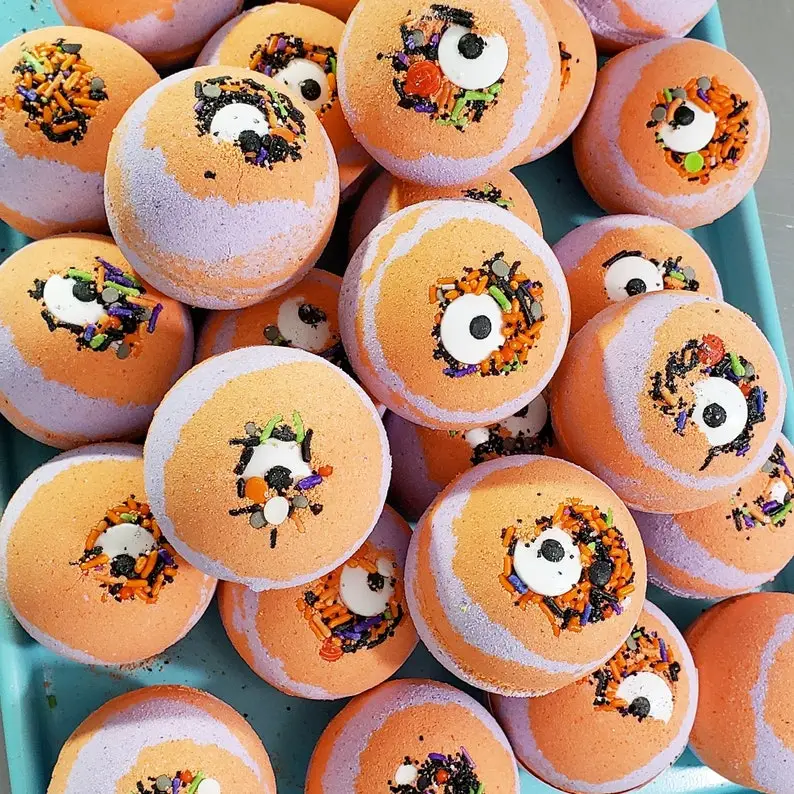 Designed by SunbasilgardenSoap
Shop on: Etsy
Add a little fun with these holiday-themed bath bombs. Pumpkin pecan waffle scent, topped in monster eyeballs and Halloween sprinkles in festive colors of orange and purple. Perfect for a girly Halloween party or a Halloween-themed bridal shower.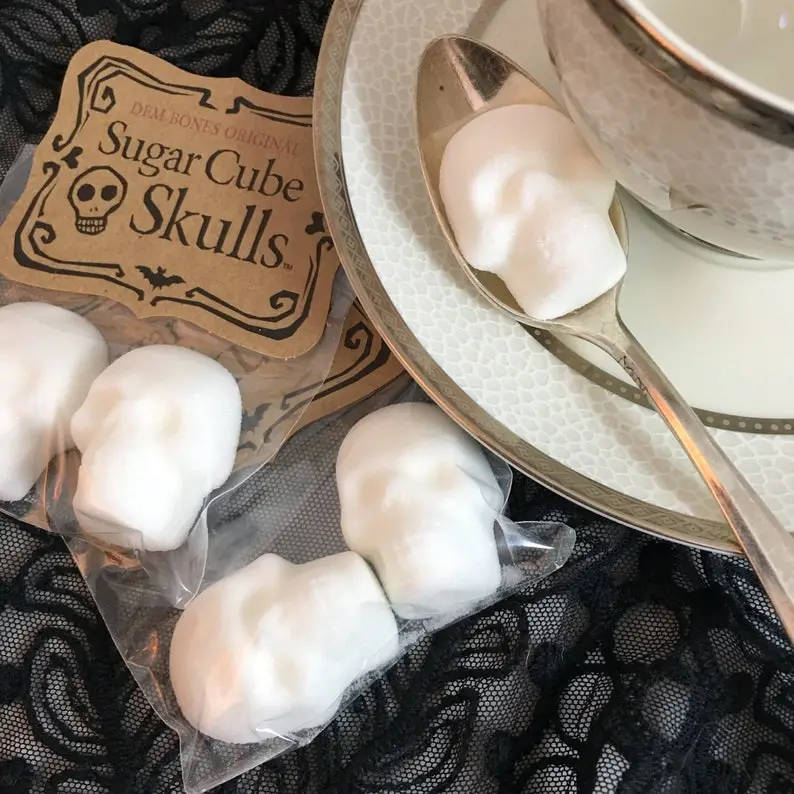 Designed by dembones
Shop on: Etsy
These tasty favors come in a set of 2 mini skull-shaped sugar cubes sealed in a clear bag. These edible treats are perfect for displaying on your tables and eating throughout the party.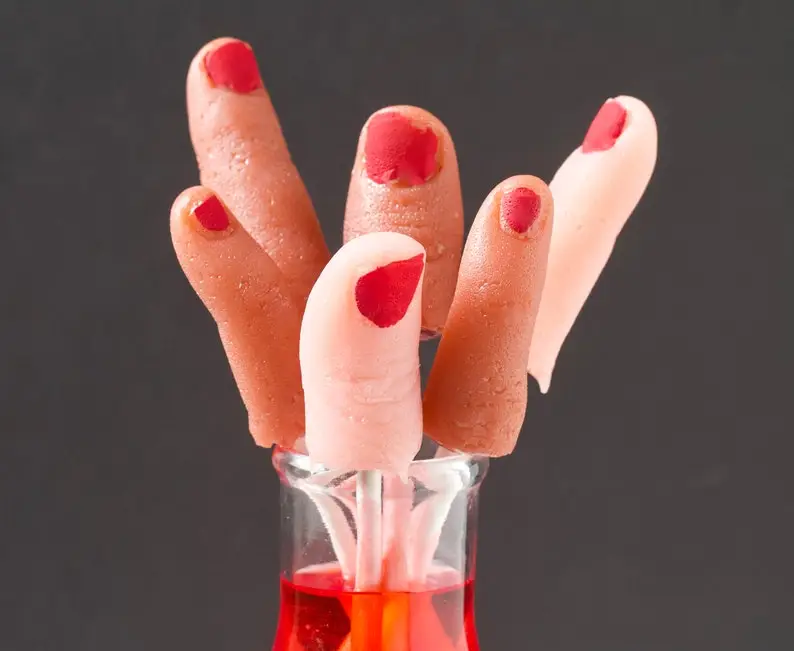 Designed by sweetniks
Shop on: Etsy
Everyone will remember your Halloween party when they see these finger lollipops! Your guests are sure to go crazy over how realistic they are. They're delicious too!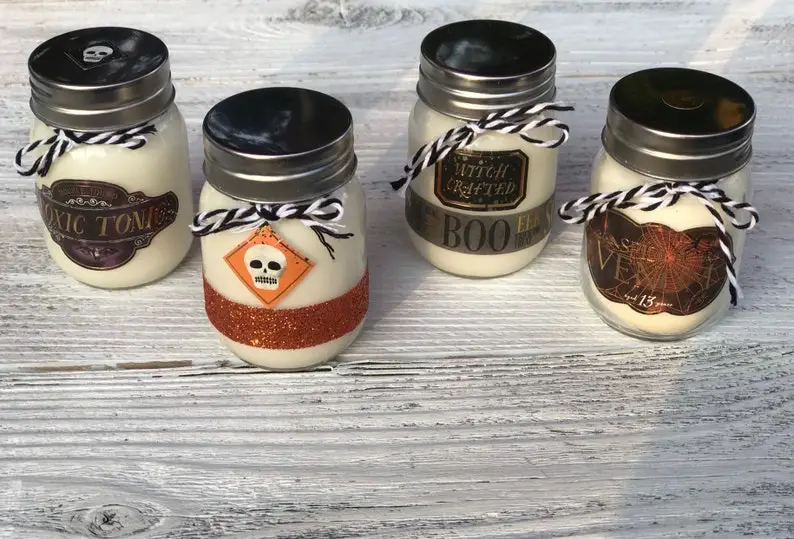 Designed by WicksCandlesNJ
Shop on: Etsy
With their fun shapes, delicious seasonal treats scents, and festive colors, these soy candles are all you need for an elegant Halloween party.
Designed by DIYPartyMomToo
Shop on: Etsy
The perfect party favor for a hocus pocus party, this creepy and awesome-looking notebook is sure to be a hit with everyone. Available in three sizes.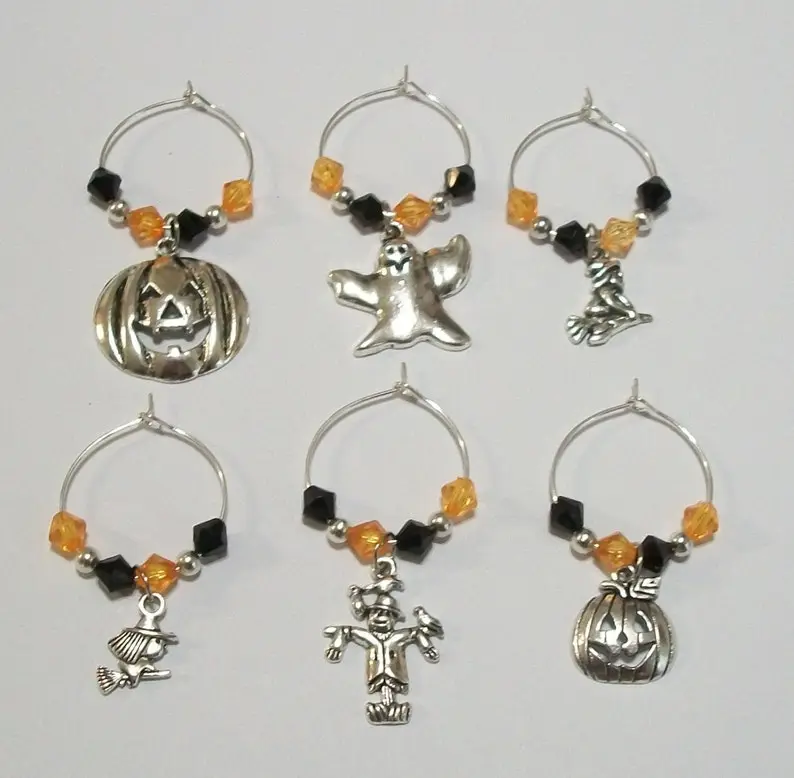 Designed by VossAvenueVintage
Shop on: Etsy
They're so adorable! These Halloween design fun charms make it easy to keep track of your wine glass. Your friends will love to take them home and think of you every time they pick up their wine glass.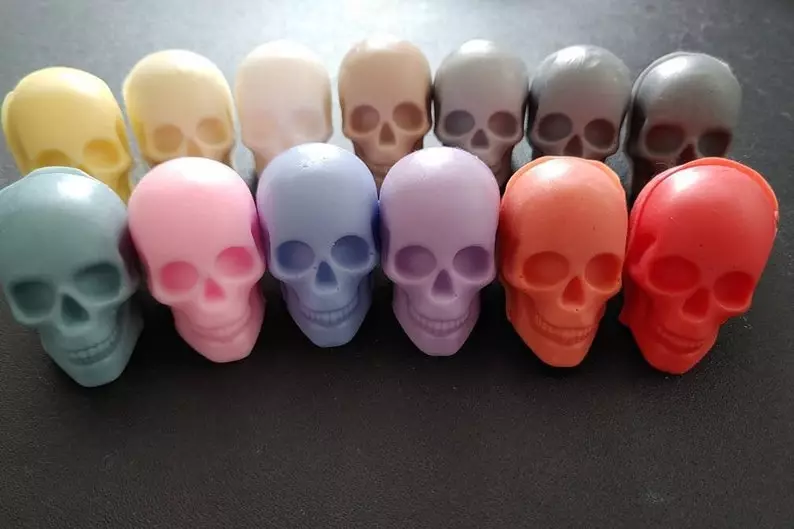 Designed by LuxuryLuxe
Shop on: Etsy
These stunning 3d skull soaps are the perfect table décor and party favors for your Halloween party. They come in a wide range of colors and are made with vegan-friendly triple butter soap: shea butter, cocoa butter, and mango butter.