Last Updated on September 19, 2021 by Kaden
We all know the importance of staying away from the sun and wearing sunscreen on your face. It can prevent wrinkles, pigmentation, and a lot of skin damage we want to avoid. As wonderful as it seems, sunscreen is not a lot of fun. Its visible, greasy, and basically uncomfortable, especially for oily skin during the summertime. But don't worry guys, I've got you covered. With no further ado let me introduce to you 5 of the best sunscreens for oily skin, the ones you would be happy to put on your face as an addition to your skincare routine.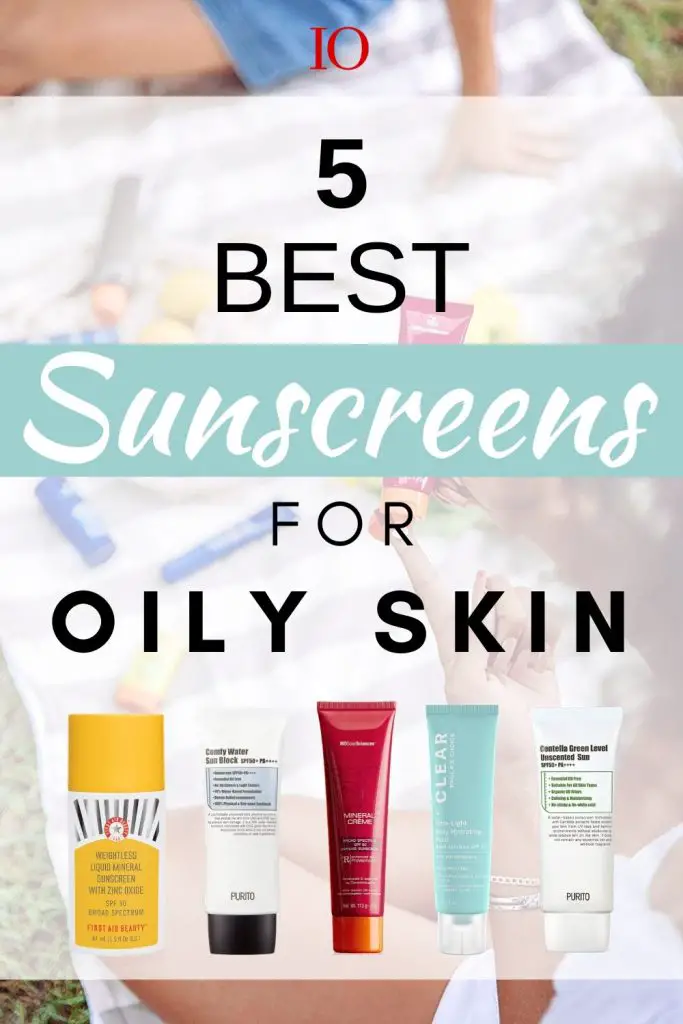 I hope you like these products! Just so you know, i may receive commissions on purchases made from the links on this page. Thank you if you use our links, i really appreciate it!
5 Best Non-Greasy Face Sunscreens for Oily Skin
Winner of 2 skincare industry awards, the TwinLuxe Anti-Aging SPF 40 Face Moisturizer Sunscreen delivers broad-spectrum protection from harmful UVA / UVB sun rays with ultra-light, non-greasy, and ultra-hydrating formula that absorbs into the skin with a matte finish. This USA-made 3-in-1 formula is an anti-aging, facial moisturizer, and sunscreen in 1 product that will help reduce visible signs of fine lines and wrinkles so it's perfect for your daily skincare routine.
Price: $24.99 
Shop on Amazon
the Paula's Choice RESIST Super-Light Daily Wrinkle Defense SPF 30 has a multi-purpose formula that contains a lightly tinted moisturizer with sunscreen and nourishing antioxidants that evens out skin tone with a silky matte finish. Antioxidants and Resveratrol are formulated to protect repair and renew environmental and sun-damaged skin. This product is ideal for oily skin and can visibly reduce fine lines and wrinkles, evens out skin tone, and works as a base for makeup without living a white cast.
Price: $33.00
Shop on Amazon
NAELI Face Moisturizer with SPF 30 is a lightweight, hydrating peptide-rich cream that combines anti-aging collagen regeneration with sun and skin protection from UVA/B rays and reduces photoaging signs. silky and light consistency that absorbs this daily use lotion for oily skin, packed with restorative peptides, moisture-retaining hyaluronic acid, and replenishing ceramides, enhanced with antioxidant extracts, vitamin A and hydrolyzed oat protein that increases elasticity, minimizes wrinkles and helps smooth fine lines whilst preventing future aging.
Price: $19.95
Shop on Amazon
One of the things I liked about this product is the matte-finish texture. It is so great, spatially for oily or combo skin types. The water-resistant features making it suitable for more than just daily use and having a high level of zinc oxide is a definite win for someone like me who's terrified of the sun.

Price: $42.00 
Shop on Amazon
This lightweight moisturizer gets absorbed by the skin right away, which makes it highly recommended for dark skin tones and works well under makeup. It minimizes the appearance of pores and beyond that, it acts as a daily use sunscreen. After all, the goal is to protect the skin from sun damages.

Price: $33.00 
Shop on Amazon
Hey, you guys! keep in mind, this post contains affiliate links. If you purchase a product or service with the links that I provide I may receive a small commission. There is no additional charge to you! Thank you for supporting my blog so I can continue to provide you with helpful tips for a healthy life (:
You may also like:
* Top 5 Vitamin C Serum Under $20
* How to Get Rid of Skin Tags – 3 Ways That actually works
* Best Mascaras for a False Lash Look
* 10 Best Tools for a Spa Day at Home
For More Inspiration on Skincare Routine Product– Click Here