Last Updated on September 19, 2021 by Kaden
My favorite La Roche-Posay product! I've been using the La Roche Posay Effaclar Duo (+) for about a month now, and I can certainly say that this product alone has helped me to get rid of these annoying blind pimples. It's an anti-acne moisturizer, and if you have clogged pores like me (along with all the other issues such as discoloration, scarring, combination skin), I would suggest that you continue reading this post to find out if it might work for you.
Related Posts:
I hope you like this post! Just so you know, I may receive commissions on purchases made from the links on this page. Thank you for using our links, I really appreciate it!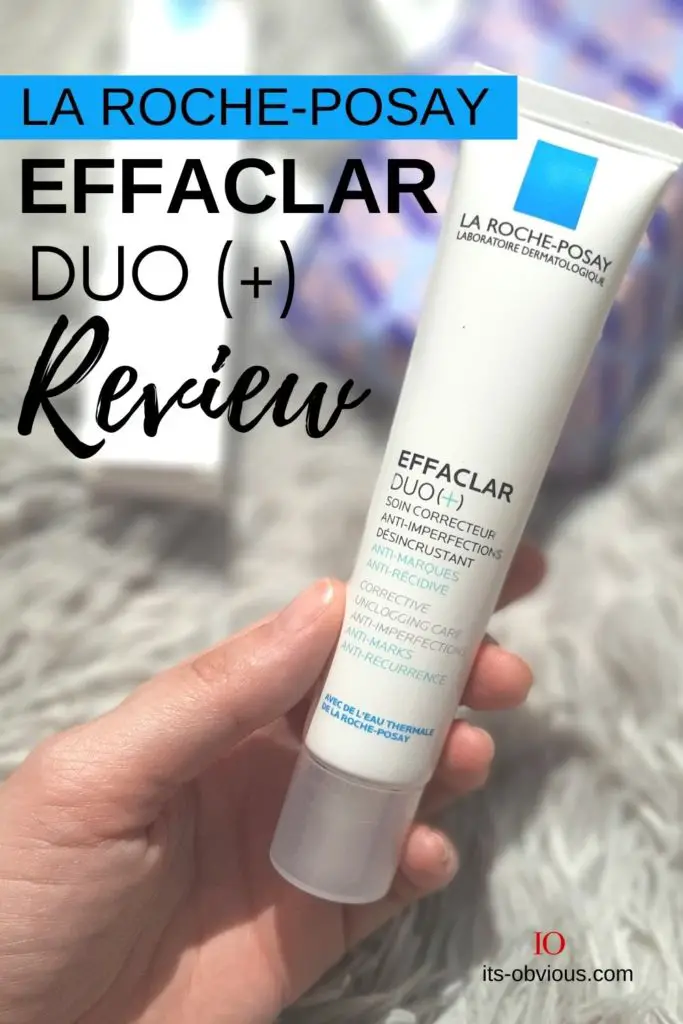 Product Overview
The La Roche-Posay Effaclar Duo + provides double action to treat and prevent blemishes. An exfoliator that gently exfoliates dead skin cells, and a combination of active ingredients to reduce the appearance of imperfections including redness, excess sebum, and impurities. It is suitable for normal, combination, and oily skin types and those who suffer from skin texture and acne-prone skin.
How Does Effaclar Duo Plus Work?
Get to know the a Roche Posay Effaclar Duo (+) ingredients better
1. Zinc PCA is an essential ingredient in anti-acne products (source). It helps balance sebum production to curb oiliness.
2. LHA and salicylic acid are great for exfoliation, removing dead skin cells, and targeting breakouts.
3. Niacinamide is a type of vitamin B3, which helps soothe and calm acne scars and reduce redness and inflammatory lesions.
4. Procerad helps protect against the appearance of red or brown marks.
How to Use Effaclar Duo (+) on Your Skin Type
Use as a spot treatment

: Apply a thin layer directly to blemishes or all over the affected areas 1-3 times daily.

Use as a moisturizer:


– For oily and combination skin – Apply Effaclar Duo+ every morning and/or every evening to the cleansed skin.
– For dry skin – Apply your favorite moisturizer to cleansed skin before applying Effaclar Duo+. 
How Fast Does Effaclar Duo Plus Work?
When it's applied to pimples and blind pimples, you can expect to see improvement within a day or two. This is not a magic solution, it will not eliminate acne overnight. However, it is very powerful in preventing acne from forming, and as a result, your skin will become smoother and clearer in less than a month.
RELATED: How To Get Rid Of Blackheads – Best Products That Work
Who Should Use It?
The key ingredients in this product work strongly in treating breakouts, blemishes, blackheads, and whiteheads. If you struggle with any of the skin's mentioned problems, this product is definitely for you. It can also be used by people who have sensitive skin and also people who have mild acne.
* I found that this product also works well on ingrown hair after shaving!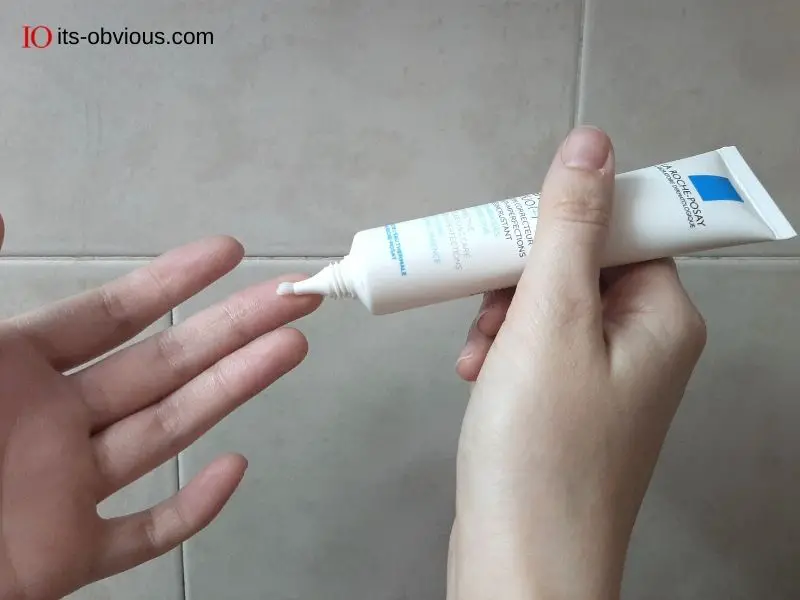 Pros
Light texture goes on smooth
Oil-free and doesn't clog your pores
Prevents new breakouts and clears blemishes
It is pretty affordable, and you get to see visible results in a short period.
Cons
It does not provide enough moisture for the winter months or for dry skin.
Rashes and patches may develop on irritated skin.
I didn't see any improvement in my sunspots.
To sum up
If you're looking for an acne treatment that will banish your blemishes quickly and without causing irritation, La Roche Posay Effaclar Duo + could be the solution.