Last Updated on September 19, 2021 by Kaden
On our journey for perfect hair, we are damaging it. Highlights, blow-drying, curling iron, and more makes our hair look amazing in the short run. However, in the long run, it will make the hair look dull and lifeless. Unfortunately, we don't control everything. Dry and damaged hair can be caused by weather, air pollution, and genetics.
Despite all the above, everyone can enjoy the silky, shiny hair of their dreams, with a little bit of attention and persistence. Here is how you can repair your dry, damaged hair in 3 easy steps at home.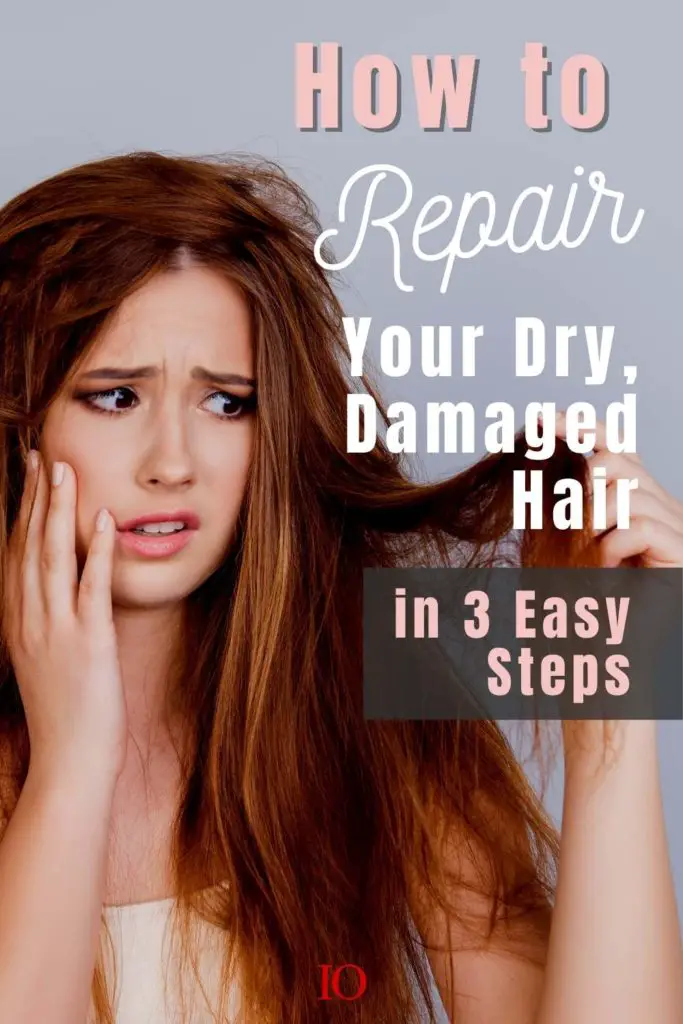 I hope you like these products! Just so you know, I may receive commissions on purchases made from the links on this page. Thank you if you use our links, I really appreciate it!
How You Can Repair Your Dry, Damaged Hair at Home
I'm not the one who believes in magic solutions, an overnight fix. 
I do think you have to be consistent in order to see major results in anything in life. With this said, I strongly believe that with these three steps (or even one of them) of this 'how to repair dry, damaged hair'  method you will see improvement from the first time. So give it a try, You won't be disappointed.
RELATED: How to Increase Hair Growth Naturally
Step #1 – DIY Olive Oil Hair Mask
I have spent a lot of money searching for the perfect hair mask just to find it in my kitchen. This DIY olive oil hair mask is so simple and easy, Yet it could get a little bit messy – I promise it's worth it!
Mix in a bowl:
80% Olive oil
15% Castor oil
5% Rosemary essential oil
* Apply before every shampooing, for at least one hour.
The olive oil will deeply moisturize the hair, castor oil for repair and hair growth, and rosemary essential oil to Strengthen the hair and the roots.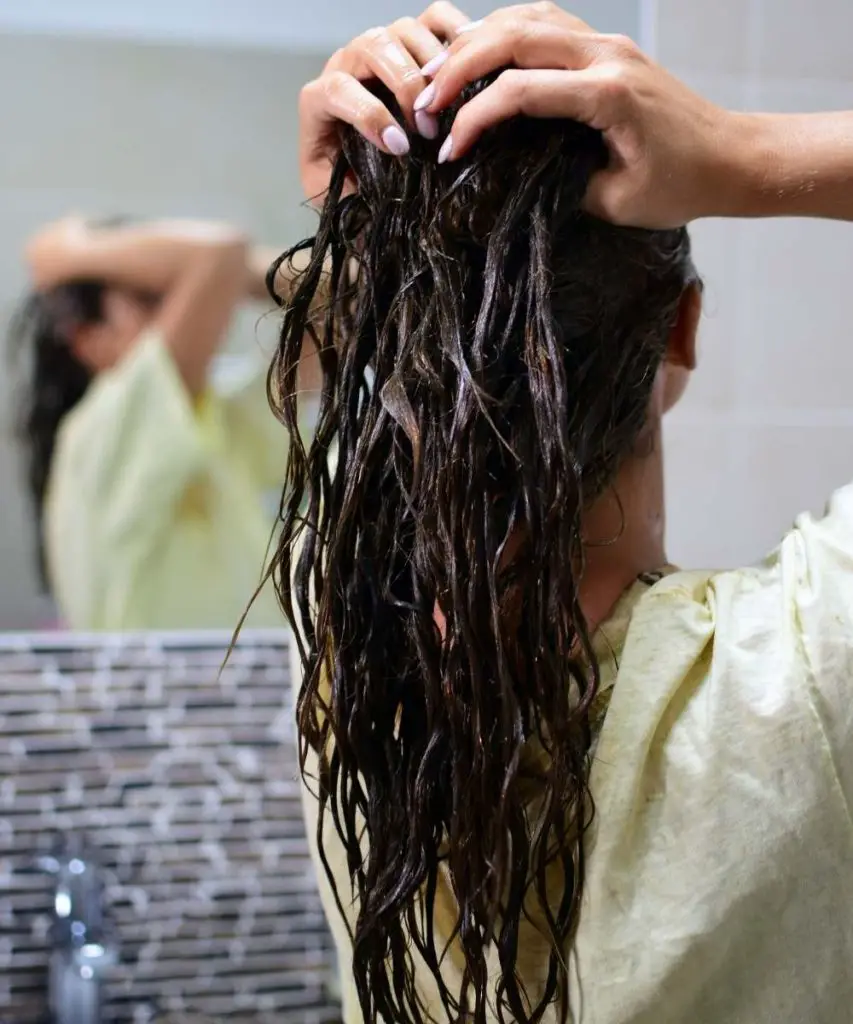 Step #2 – Apply Argan Oil to Dry Hair
Replace your hair cream and serums with simple organic Argan oil. This amazing oil is found in almost every luxurious hair product in a tiny amount at 'over counter products'. However, I came to the conclusion that it works best, on its own.
Super nourishing and moisturize with repairing abilities. It will make your hair shinier and soft without making it look or feel greasy. A few drops are all you need, so the bottle will last a long time.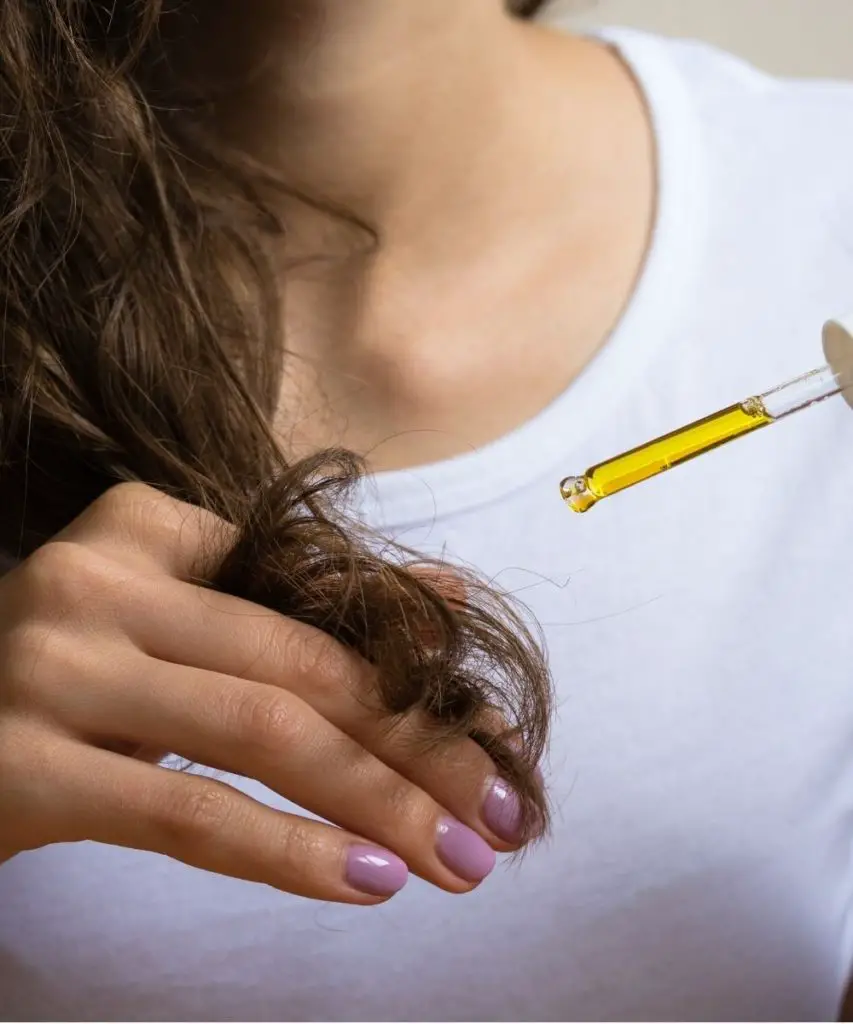 Step #3 – Cover Your Hair in Silk
Unlike other fabrics (like cotton) that draw moisture from your hair, leaves it dry and lifeless. Using a silk pillowcase or a silk hair wrap will prevent your hair from losing its moisture overnight. In addition, it reduces friction on your hair which can prevent split ends.
This beauty secret is on the pricey side, to be honest. It is important to find a quality silk pillowcase, otherwise, you are wasting your money. On the plus side is also anti-aging, preventing wrinkles and water loss from your facial skin, so it might be something worth the investment in.
You may also like:
The Bottom Line
I feel very confident that if you try only one step on the above you will see an improvement in your hair. Finally, don't forget the obvious when it comes to hair care:
1) Choose a good shampoo and conditioner for dry hair.
2) Not shampooing more than 3 times a week.
3) Don't rinse your hair with hot water.
4) Get rid of damaged ends – cut it off and this time grow it right!