Last Updated on October 19, 2021 by Kaden
Scrolling through Instagram is enough to give just about anyone Hair Envy. Social media is overflowing with influencers with perfect, long, healthy hair that everyone wants.
But how can you get the hair you want? And how can you do it safely, using natural products that are safe for you and your hair? luckily you can encourage your roots to grow hair faster, and also you can maintain stronger, healthier hair that will break less at the ends, giving you longer hair.
Follow the tips ahead to create a daily, weekly, and monthly hair care routine to increase your hair growth naturally, and leave you with gorgeous hair!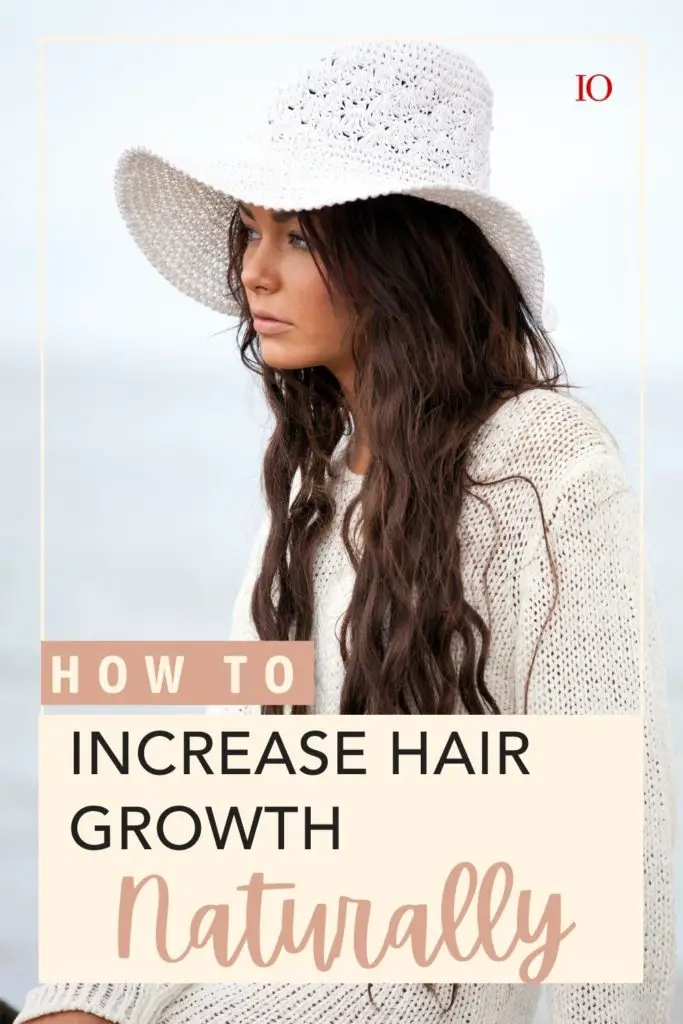 I may receive commissions on purchases made from the links on this page at no cost to you.
6 Tips to Increase Hair Growth Naturally
To increase your hair growth naturally create a nutrient-rich diet including "hair, skin, and nails" vitamin, shampoo your hair using scalp massage method, and no more than 2-3 per week. Also, include oils and masks for healthy hair growth.
1. Quality Nutrition
This is a fun one: eat! Hair thrives on quality nutrition, so a nutrient-rich diet will be incredibly helpful when trying to grow your hair. Food rich in zinc, iron, biotin, niacin, and vitamin C will help give your hair the nutrients it's craving.
Some foods to try: reach for eggs, sweet potatoes, nuts, berries, fish, olive oil, and avocados. Also look for food rich in omega-3, biotin, and protein (source).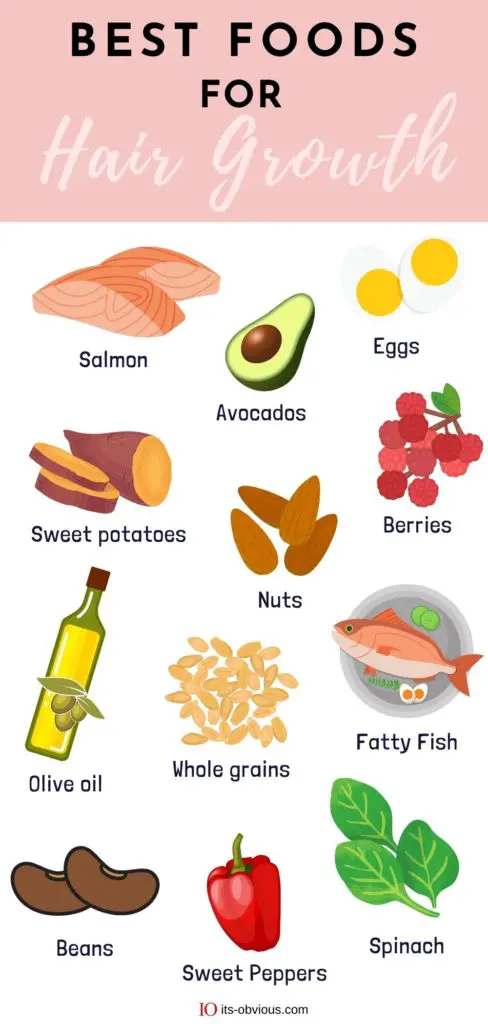 Also, consider a vitamin in the morning. It may help give your hair the extra boost of nutrition it needs. Pick up a multi that's specifically for "hair, skin, and nails" (from Amazon) – they will contain important vitamins that help hair flourish.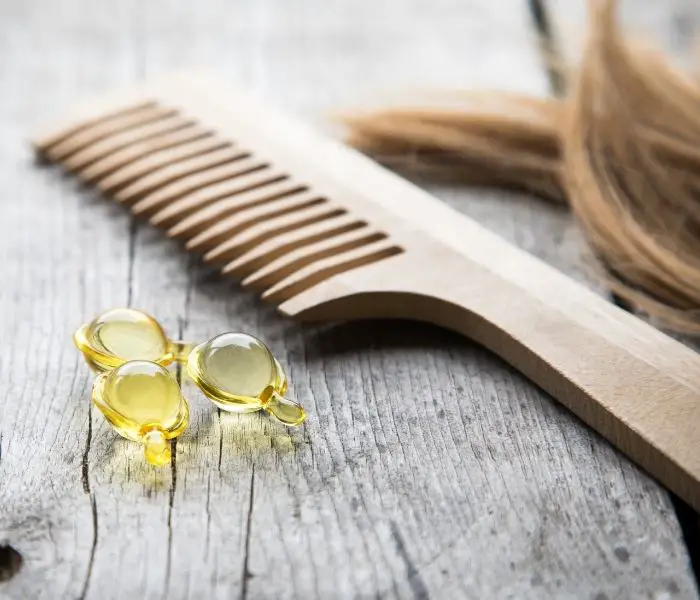 2. Skip Shampoo Days
Giving your hair a break from shampooing (aim for 2-3 per week) gives your natural hair oils some time to penetrate your hair, aiding in repair and hydration. (Bonus: hitting that snooze alarm a couple more times!)
And when you do shampoo? Use cooler water to avoid unnecessary roughness on your hair. And give yourself a little massage as you shampoo to help remove dirt and boost your scalp's circulation.
Another tip: brush your hair with a boar bristle brush before bed (say that five times fast!). It will help distribute your scalp's natural oils to help keep it moisturized and assist with circulation.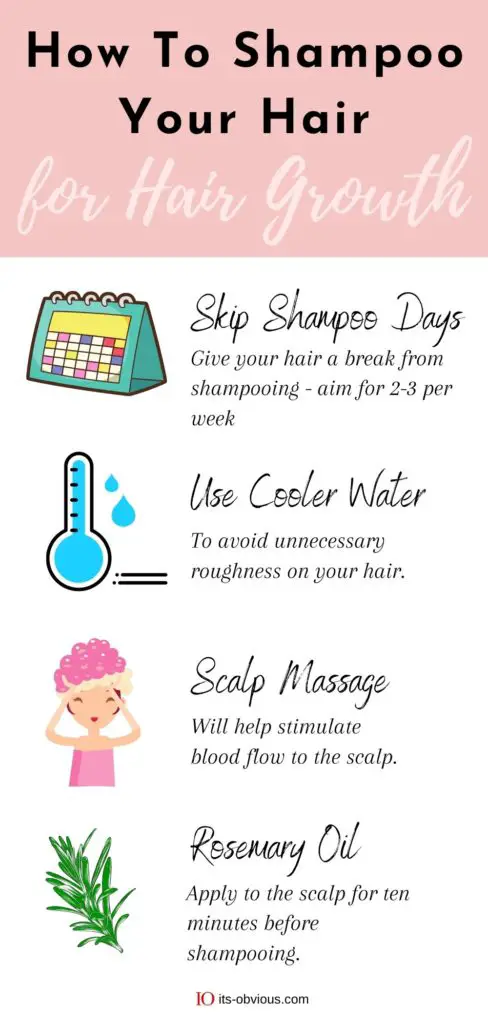 3. Scalp Massage
Giving yourself a scalp massage is an easy way to stimulate hair growth! It helps blood flow to the scalp, boosts root strength, and nourishes hair follicles. Not only that, but it can also help blood pressure, stress hormones, and heart rate!  Win!
In addition, You can also use Scalp Massager Shampoo Brush. This hair tool will help stimulate blood flow to the scalp.
You don't have to use an oil, but if you do, consider Rosemary Oil. It helps with hair growth and has been used for centuries!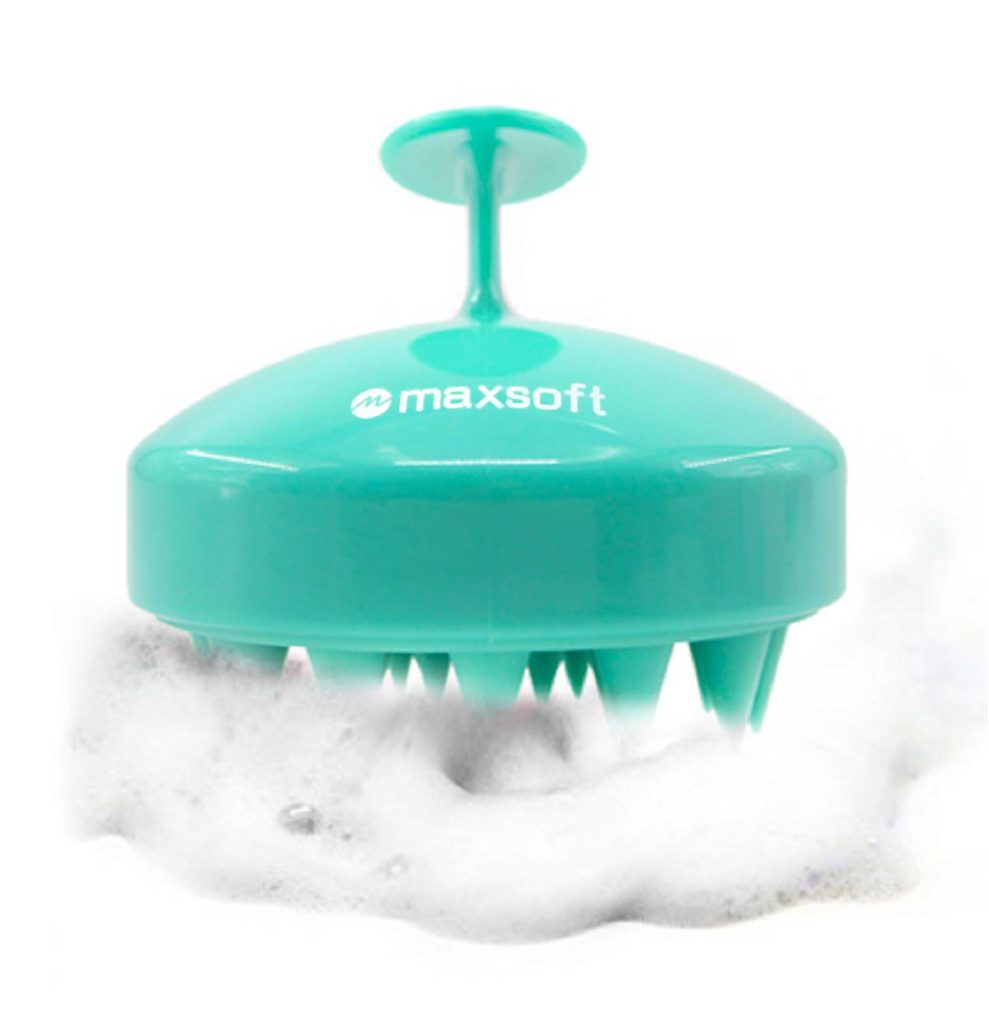 4. DIY Hair Mask Treatment
You can also treat yourself to a nourishing, rich hair mask treatment at home:
1) Blend 1 teaspoon of coconut oils with one teaspoon of ground cinnamon.
2) Apply to part, roots, and massage.
3) Rinse with warm water after 30-45 minutes.
This mask helps with thinning and breakage, which interfere with hair growth: the oil assists with the repair while the cinnamon promotes hair growth and strength, as well as bold circulation.
RELATED: How to Repair Your Dry, Damaged Hair in 3 Easy Steps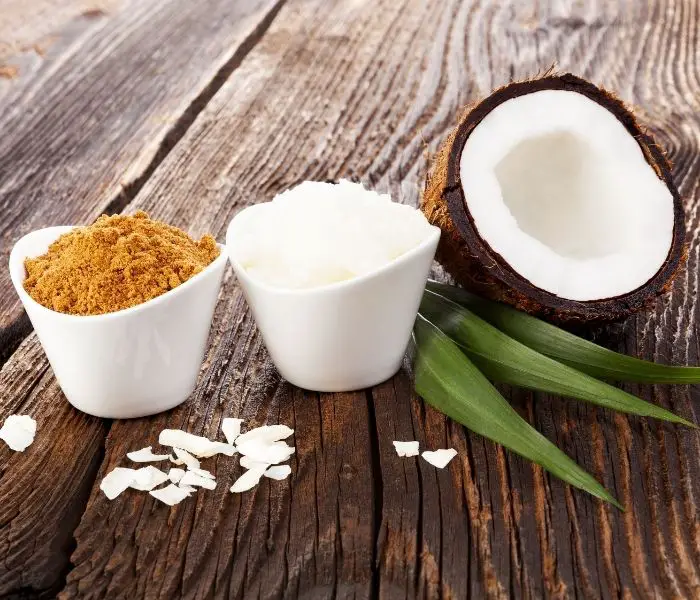 5. Use Essential Oils
Let's talk a little more about essential oils because when combined with a carrier oil and used as a mask, they can be very beneficial to hair growth. Try one of these popular, effective oils below. (Use each one for 10 minutes with its carrier oil before washing out.):
Several drops of rosemary with coconut or olive oils. Apply to the scalp for a minimum of ten minutes before shampooing. Recommended for twice per week.
Cedarwood helps balance oil-producing scalp glands, which is thought to assist with hair growth. Mix a few drops with two tablespoons of your favorite carrier oil and wait ten minutes before washing.
Thyme. This oil stimulates the scalp and also prevents hair loss. It's strong, so only use two little drops with 2 tablespoons of carrier oil.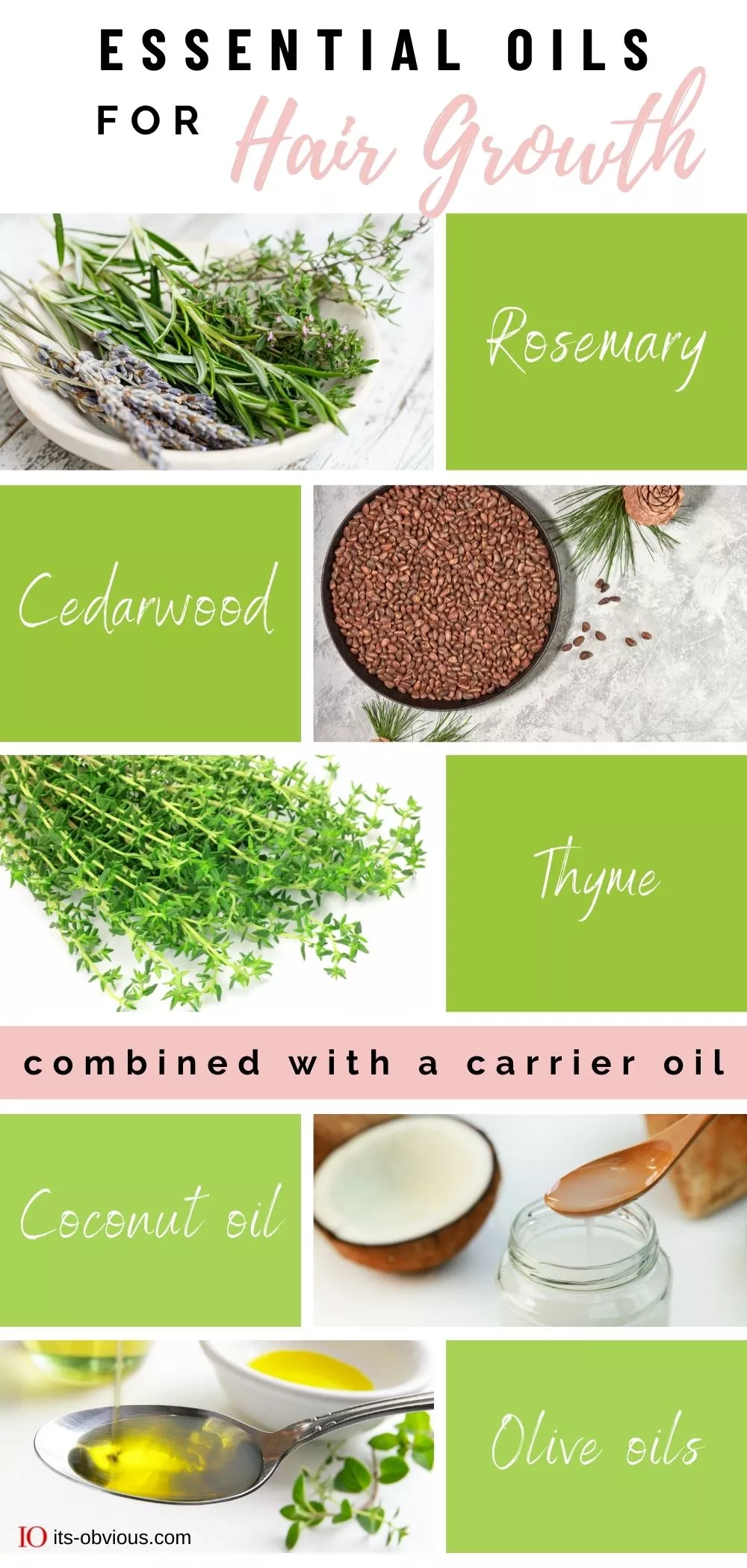 6. Assess Your Hair's Condition
Once a month, it's a good idea to carefully assess your hair's condition, identify any issues you'd like to work on, and then use that month to help resolve any hair issues. For example, is your hair dry at the ends and breaking off?
Maybe you resolve to hot tools more sparingly and find a natural mask to help restore moisture.
Maybe you've done such a great job with your hair that there isn't anything "wrong." In that case, keep up what you're doing, or treat yourself to a new mask or oil.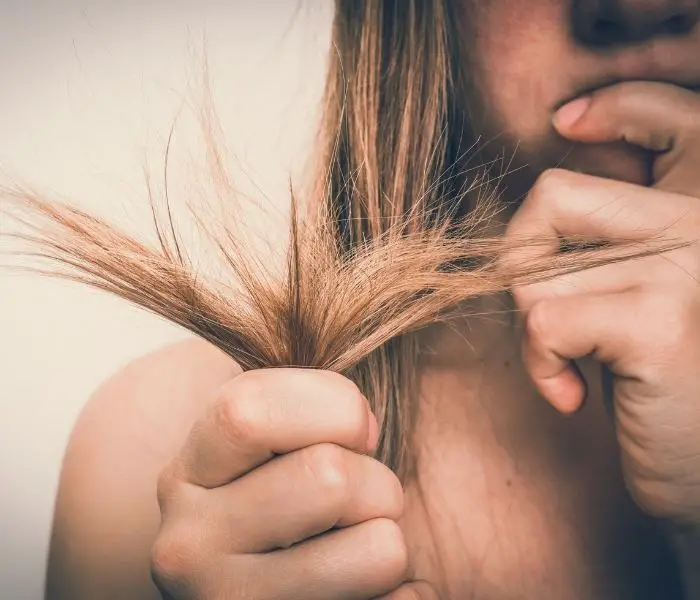 Final Thoughts
So there you have it – while there are only so many things we can do to make our hair grow longer, there are options, and safe ones at that. Skipping shampoos, scalp massage, masks, and oils all help make up a healthy hair growth routine. Diligently following a daily, weekly, and monthly hair care routine will yield promising results, helping your hair to grow naturally longer and thicker.