Last Updated on October 3, 2021 by Kaden
What Christmas gift to give the couple who has everything?
How about a basket fully loaded? A Christmas gift basket is the most existing gift to get whether it is an experience gift, like a romantic dinner in a box, cozy items to warm up their winter, or a bunch of goodies, because it's so much fun.
For every style, shape, and budget, here are my picks for the 10 most awesome Christmas gift basket ideas for couples. Keep scrolling and find the perfect gift that your "couple" will be thrilled to get.
I hope you like these products! Just so you know, I may receive commissions on purchases made from the links on this page. Thank you if you use our links, I really appreciate it!
10 Christmas Gift Box and Basket Ideas – Couples Will Love!
There is no better way to celebrate Christmas than gift-giving. Whether you are searching for a Christmas gift basket for couples of friends or family – I've got you covered!
* Having a Christmas party online? Check out this post – Virtual Christmas Party Games and Activities For Family
Colorful and joyful Christmas gift box for the couple who love to get cozy with tea, and luxury sweets – British style. This lovely handmade box is full of treats. Gift set contents include afternoon tea fudge box, butter shortbread, butterscotch crunch, breakfast tea, and raspberry preserve.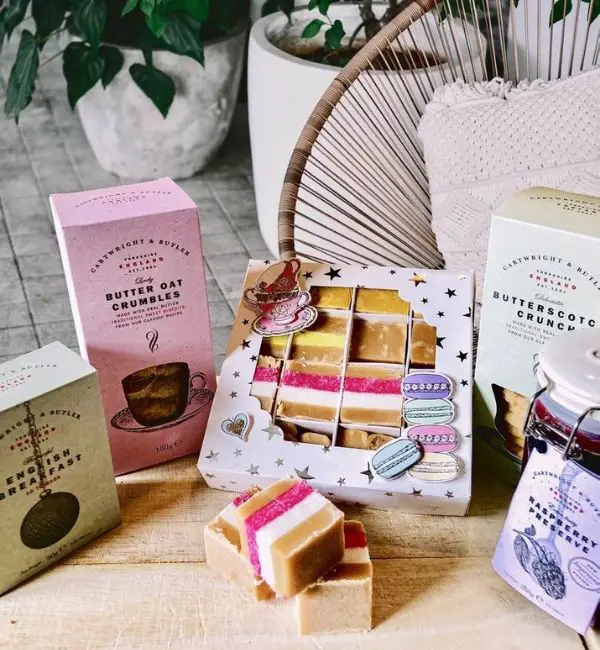 Price: $42
Gift box by Online-Sweet-Shop-Shop on Etsy
Struggling to find a present for the couple who has everything? This Christmas gift basket is your answer – An adventure date! This date art box includes two wine glasses, two canvases, two palette knives, five assorted acrylic paints, two plates, and one instruction card with a simple step-by-step video tutorial. Give your favorite couple a super fun date and fine art to remember it by.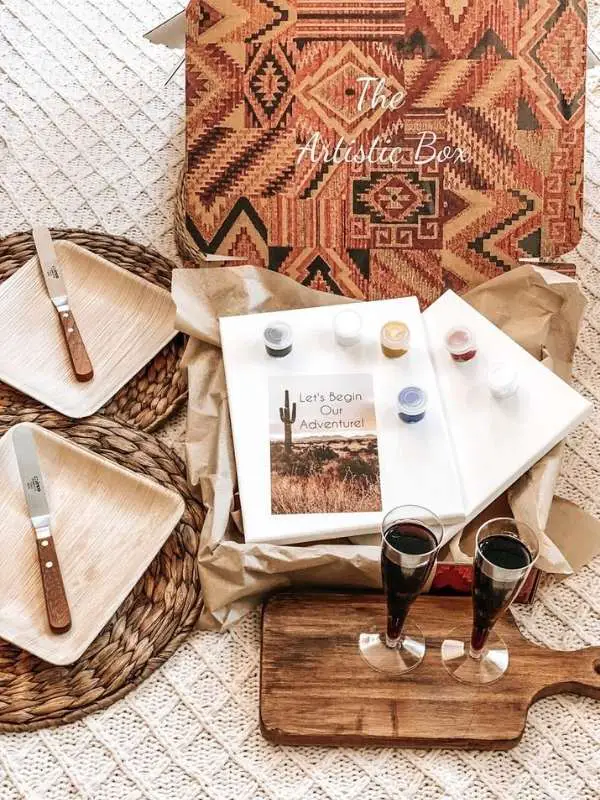 Price: $35
Gift box by The-Artistic-Box on Etsy
Couples who cook together, stay together! This box includes a romantic recipe book, oven mitts, potholder, and a His & Hers matching aprons.
The perfect gift for bonding.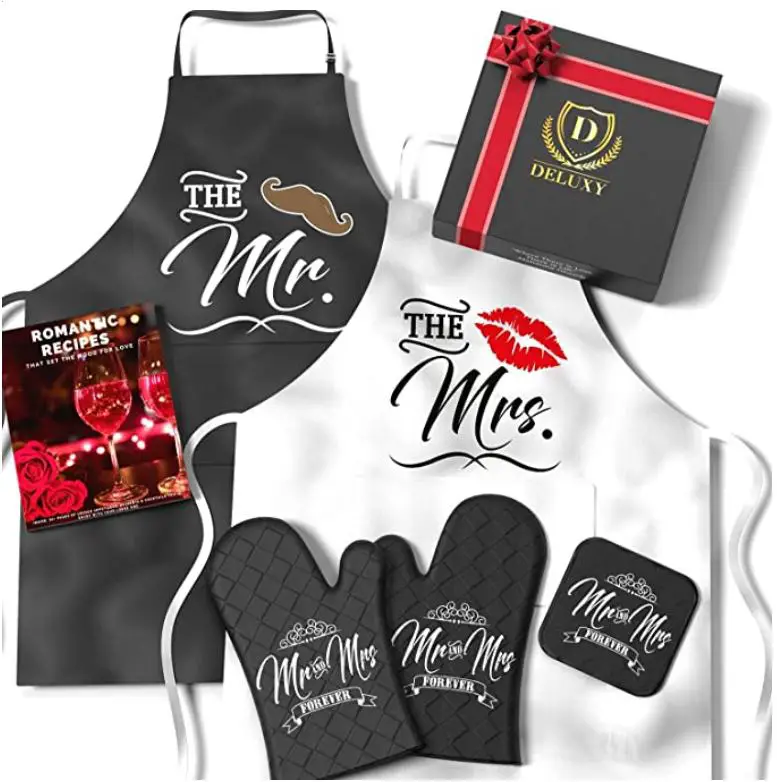 Price: $33
Shop on Amazon
Share your love and give them the most romantic night of their life!
This box is amazing! Filled with everything you can think of, and more.
It is the ultimate romantic experience gift That they will surely love.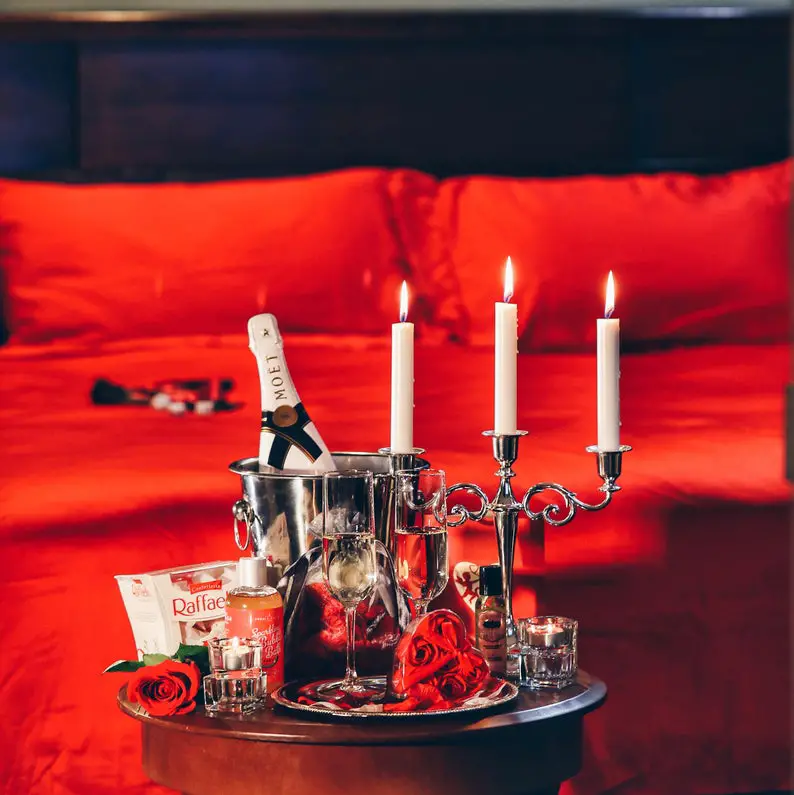 Price: $185
Gift box by Romance-Helpers-SP on Etsy
You can't go wrong with a delicious coffee. This gorgeous gift basket contains 4 handmade biscotti, 2 handmade granola bars, and 3 coffee samplers.
For a pleasant holiday afternoon break in the most wonderful way.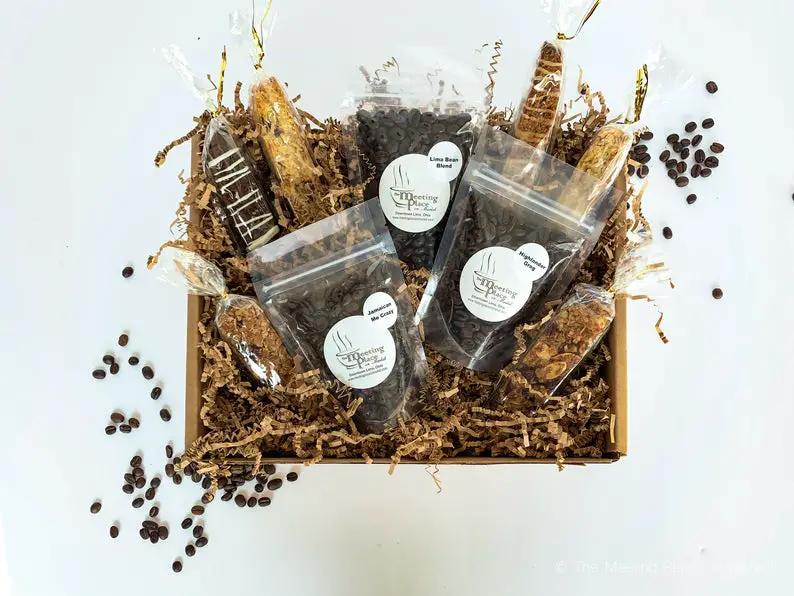 Price: $40
Gift box by Meeting-Place-Coffee on Etsy
The ultimate gift box for alcohol lover couples. Warm up their cold Christmas with a fast, easy, and fun experience of making their own delicious gin cocktail.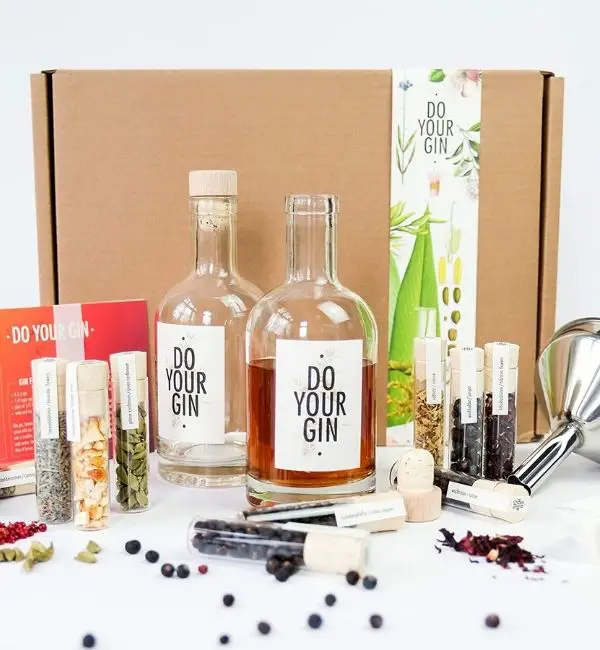 Price: $59.90
Shop on Etsy
The most fun gift basket for this time of quarantine. This box has it all – snacks, cookies, popcorn, drink Mixes, chips, movie DVDs, and much more! Every movie-loving couple will love to get.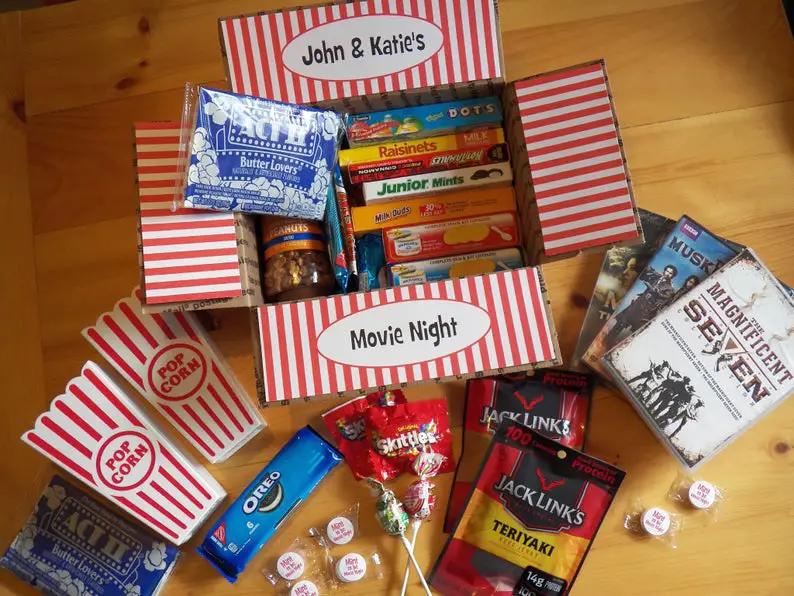 Price: $50+
Gift box by Backyard-Family-Farmer on Etsy
Everyone needs to relax on Christmas. Pamper your loved ones with this beautiful amazing massage box and they will adore you for it. Contains all of the ingredients they need for the perfect massage – massage tool, massage lotion bar, warming muscle rub, massage oil, candle, reusable matchsticks, and a gift card.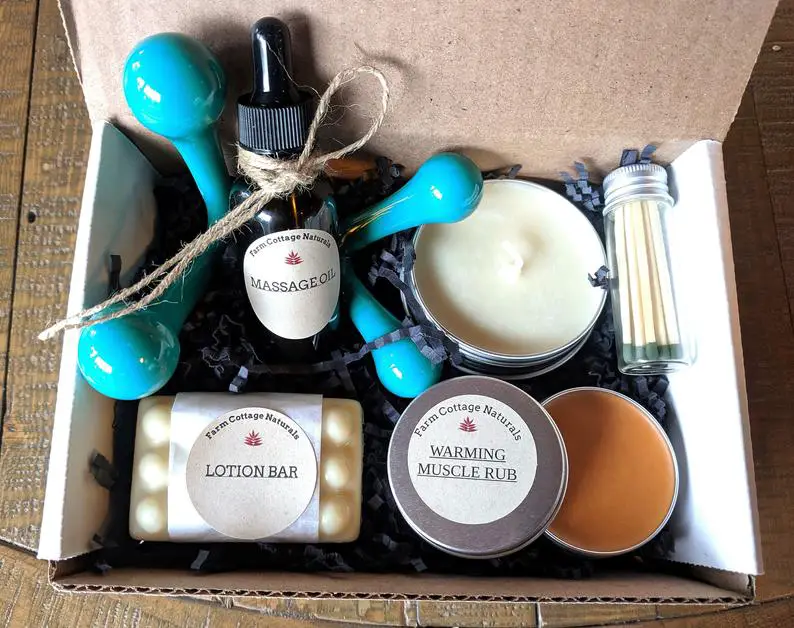 Price: $38
Gift box by Farm-Cottage-Naturals on Etsy
Holiday spirit gift box, for a cozy Christmas! The best part is that it is a useful gift the couple will enjoy for a long time! Two gorgeous big red mugs, a classic Christmas ornament, and a hot cocoa kit with milk chocolate, marshmallows, and peppermint.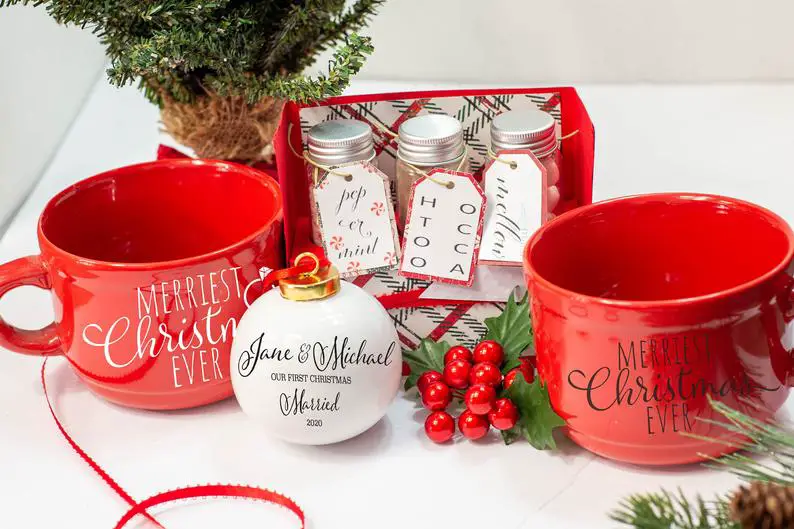 Price: $45
Gift box by My-Crafty-B on Etsy
What to get for the healthy vegan couple? Now you know! Amazing Packed full Premium Vegan protein-rich snacks.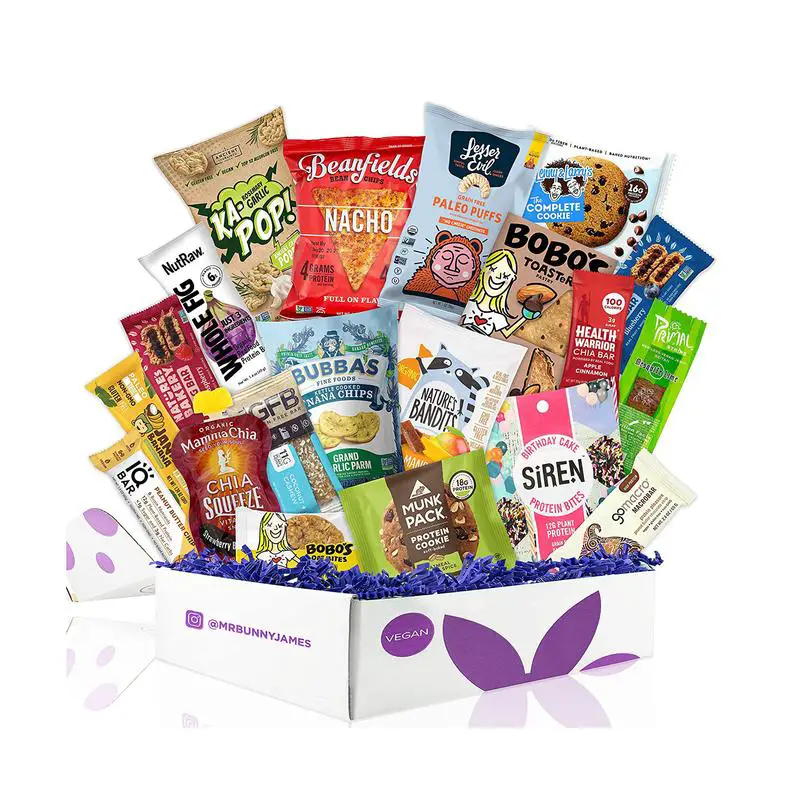 Price: $44
Gift box by Bunny-James-Boxes on Etsy
Check out these posts for more Christmas gifts ideas:
* Top 10 Unique Mothers Gifts Ideas
* Best Christmas Gifts Ideas for Dad