Last Updated on October 29, 2021 by Kaden
There are many reasons why our celebrations have become virtual In recent times. If you, too, have decided to pass your Halloween party online I have everything you need to help you plan an unforgettable Halloween virtual party games and activities for the whole family.
The games below are suitable for a Halloween party for all ages, which can be attended by all three generations, grandparents and grandchildren, adults and children alike.
You may also like:
Before we get started, I'm sure you're probably already familiar with at least one of those video calling apps, Zoom, Houseparty, or Google Meet, just pick your favorite one. Now, let's start with some guidelines for planning a successful virtual Halloween party.
How to Host a Halloween Virtual Party
Basically, you can play any game with a variation of Halloween, Scary movies, and zombies, So, Without further ado, here is my list of 10 exciting Family games and activities for your upcoming Halloween virtual party. 
RELATED: Virtual Party Games and Activities for Adults
1) You are the hosts, treat it just like any other Halloween party you would host.
2) Make it official. Send an invitation, Including the party details. Be creative, you can send a video invitation with your Halloween-themed music.
3) Set an accurate start time, gather your guests is not a simple task, especially when it comes to children. 
4) Before the event, make sure all guests are familiar with the video calls platform have the party link.
5) Dress Up! It's a celebration! As accustomed to Halloween, put effort into costume and makeup. 
6) Set the atmosphere as well with the theme party decorations and Halloween music playlist.
7) Set an end time. In my experience it is very important to end the party with a fun activity like a song that everyone sings together or a greeting from the host, It creates a good vibe as opposed to a faltering ending I myself experienced when my nephews started to lose patience and their parents struggled in a desperate attempt to force them to cooperate.
* Basically you can play any game with a variation of Halloween like Scary movies, and zombies.
 I may receive commissions on purchases made from the links on this page at no cost to you.
5 Exciting Games and Activities for Your Upcoming Family Halloween Virtual Party
#1 Halloween Guess Who
Just like in regular 'guess who' games, one player has to guess who is the character he represents.
Virtual 'guess who' gameplay:
1. The host picks the characters and chooses which of the guests represented which character. (This can be any fictional character such as Dracula, Jack the Ripper, Freddie Kruger, or other Halloween characters.
2. The host shares the characters list (through screen share or private message) to all players and reveals who each character teamed to, accepts theirs on one.
3. Each participant must find out who the character he or she represents. They do this by asking the other player's questions, to which they can only answer yes or no.
4. The winner is the guest who managed to guess the character using a lower number of questions.
#2 Nailed It or Failed It? Dancing Competition
1. Prior to the event, along with the invitation, share a song with a specific dance to your guest list, for example, the beloved and familiar 90s Macarena dance.
2. Every participant must learn the dance and perform it live during the party.
3. After every dance, everyone writes a number from 1-5 on paper and shares it.
4. The host combines the numbers and calls out the winner.
Examples for Good Halloween Themed choreography dances step by step:
– How To Do The Spooky Scary Skeletons Dance
– Learn THRILLER Dance
#3 Virtual Scavenger Hunt
This At Home, Scavenger Hunt virtual version is so fun and simple plus it's suitable for the whole family.
Gameplay:
1. Each round one of the guests will pick a Halloween related item and show it to the other guests.
2. Competitors must find an identical or similar item in less than 60 seconds to win a game point.
This video explains this fun game: watch it now
Another option – Halloween treasure hunt clues digItal download
#4 Zoomed In
 An incredibly simple game that uses video chat apps' and the ability to share screens. Each participant will download a Halloween-themed image to their computer and zoom in on the image before sharing it. The rest of the participants have to guess what the picture is. If unsuccessful, a wider portion of the image can be shared with Zoom out.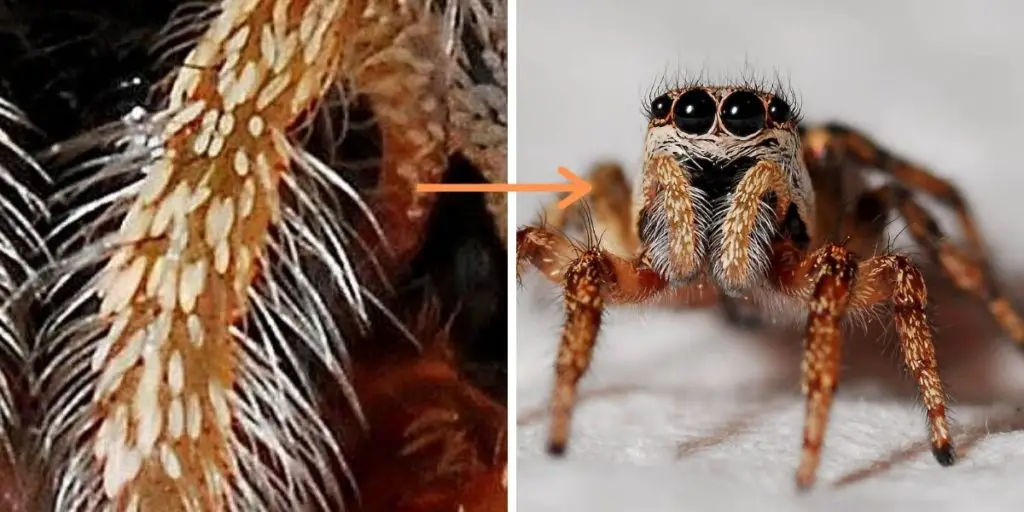 I have prepared for you a collection of Halloween-themed images that you can use in this game – Free Download
#5 Freeze Dance in Costumes
It's so funny and fun. Play a song associated with Halloween or a scary, dance-like tune. While everyone dancing, the play stopped. All celebrants should freeze on the spot. The last one left in the pose is the winner.
* you can also Digital download this 7 spooky games bundle for the whole family.