Last Updated on December 21, 2021 by Kaden
Over the past decade, skincare and advanced technology have been working together more than ever before! As technology begins to become even smarter than humans are, their experience within the skin industry is growing to impeccable heights. Usually, high-tech beauty and skincare tools can be known to only be discovered in a dermatologist's office, however this statement has changed over the last couple of years and skincare products have become easily accessible, assisting individual's everywhere with their acne breakouts.
I hope you like these products! Just so you know, I may receive commissions on purchases made from the links on this page. Thank you if you use our links, I really appreciate it!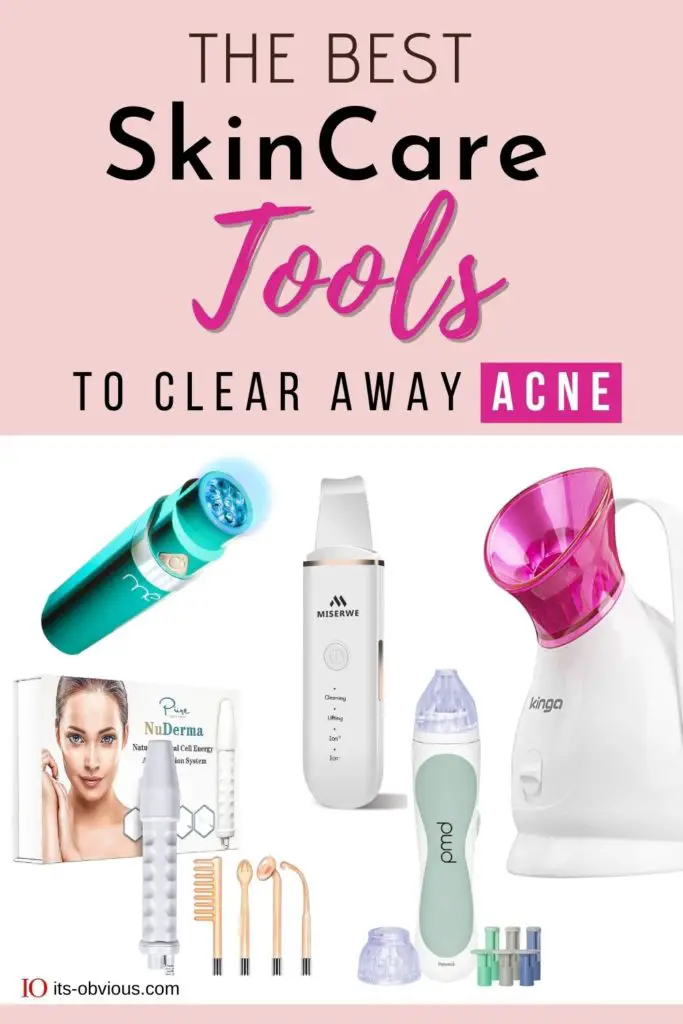 What Are the Symptoms of Acne?
Acne usually appears on the face, chest, shoulders, legs, buttocks, and arms.
The symptoms include:
Whiteheads
Skin bumps
Blackheads
Cysts
Red bumps
Red bumps including white or yellow pus
Redness around the breakouts
How to Treat Acne
The two most important steps when dealing with acne are:
Step one: Keeping your skin clean by reducing oil, exfoliate, and remove built-up dirt.
Step two: Applying the right treatments such as retinoids, azelaic acid, benzoyl peroxide, and in some cases antibiotic tablets.
Skincare devices will help you achieve the maximum results by:
Physically removing caked-on dirt and oil
Removing dead skin cells
Exfoliate and deeply clean your skin
Help the skin to absorb the treatments better
Most importantly: You should not be using a skincare tool more than two times a week (depending on the device). Also, don't use a chemical exfoliate and an exfoliating tool on the same day. Be gentle with your skin.
You May Also Find Helpful: How To Get Rid Of Blackheads – Best Products That Work
5 Best Skincare Tools To Get Rid of
Acne Breakouts
From anti-blemish devices to reputable facial steamers, here are the five best (and most easily accessible) skincare tools that will help to ease and clear away your acne.
One of the newest technological advancements within the skincare industry is the Me Clear Anti-Blemish Device. This device is the first at-home blue light acne spot treatment that is unlike any other! The Me Clear Anti-Blemish Device, delivers the most technologically advanced results for blemish removal, due to the fact that users reported that the tool completely diminished and healed their breakouts. This anti-blemish device comes fully equipped with blue light, sonic vibration, and gentle warming technology. The entire treatment process only takes about two minutes and dermatologists recommend using the Me Clear Anti-Blemish device at least three times a day, in order to receive the best results possible.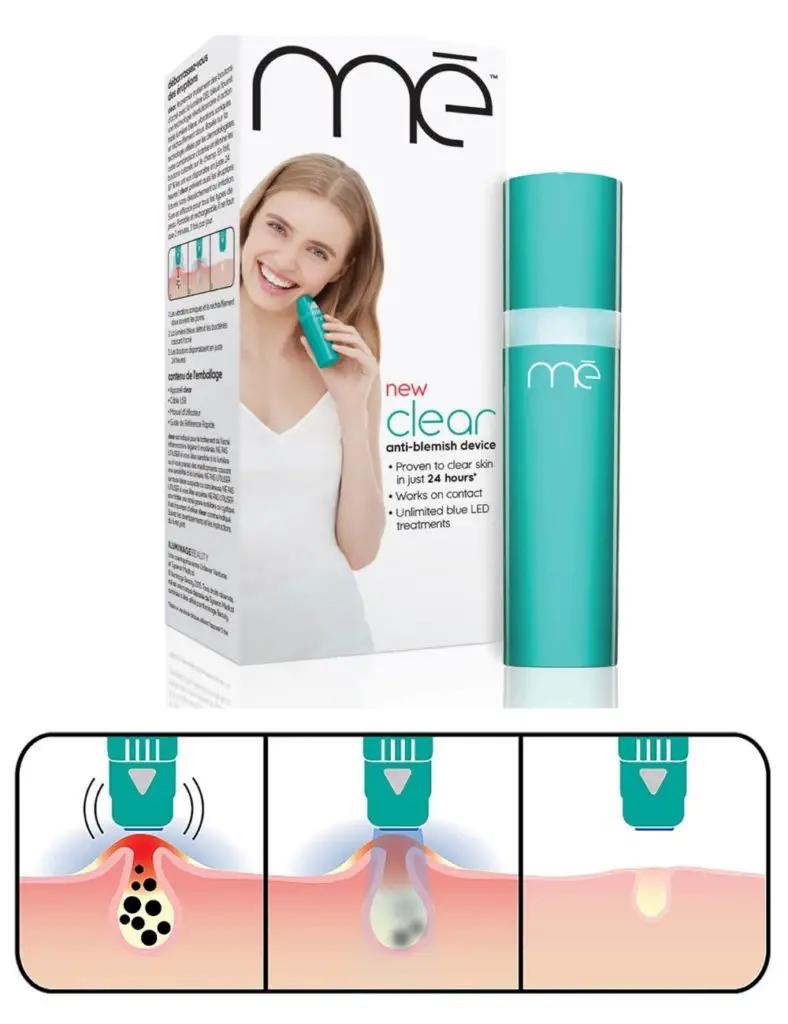 Are you ready to remove dead skin cells and caked on dirt from your beautiful face? With the Miserwe Skin Scrubber it's finally possible! This incredibly modern facial skin scrubber will help to gently exfoliate and deeply clean your skin, removing even the most profound and most stubborn of blackheads! Paired with a high frequency vibration, wrinkle reducing ability, and the stress-free ability to purchase this product on Amazon, the Miserwe Skin Scrubber is a go-to for impeccable skincare!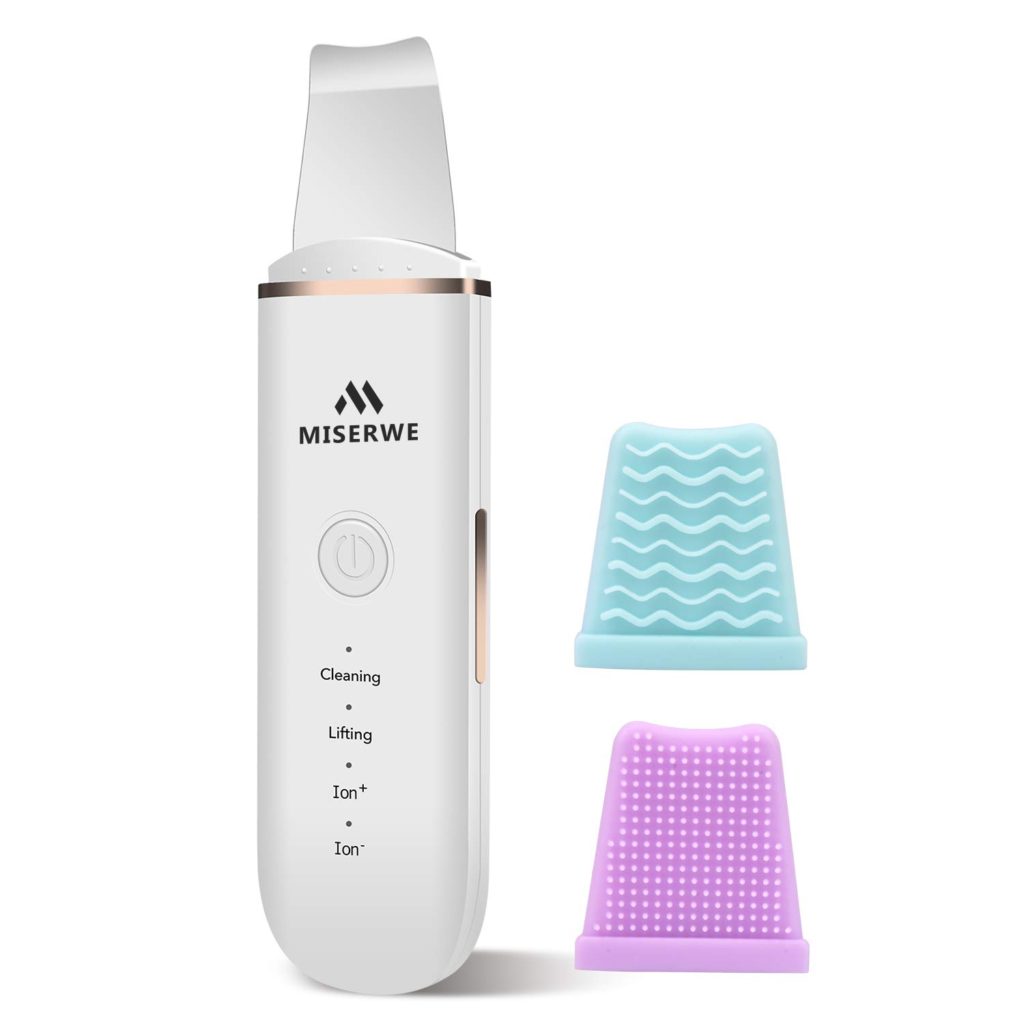 Shop on: Amazon
This incredibly compact and portable facial steamer by Kinga is the answer to all of your acne troubles! The Kinga facial steamer has the ability to remove built up dirt, oil, and old makeup. Able to be delivered straight to your doorstep from Amazon, this facial steamer can magically open your pores making it quite easy to remove pesky blackheads. Made 100% from environmentally protected materials, this environmentally friendly steamer, which can also strip away dead skin cells and balance your skin tone, will be the best addition to your skincare routine!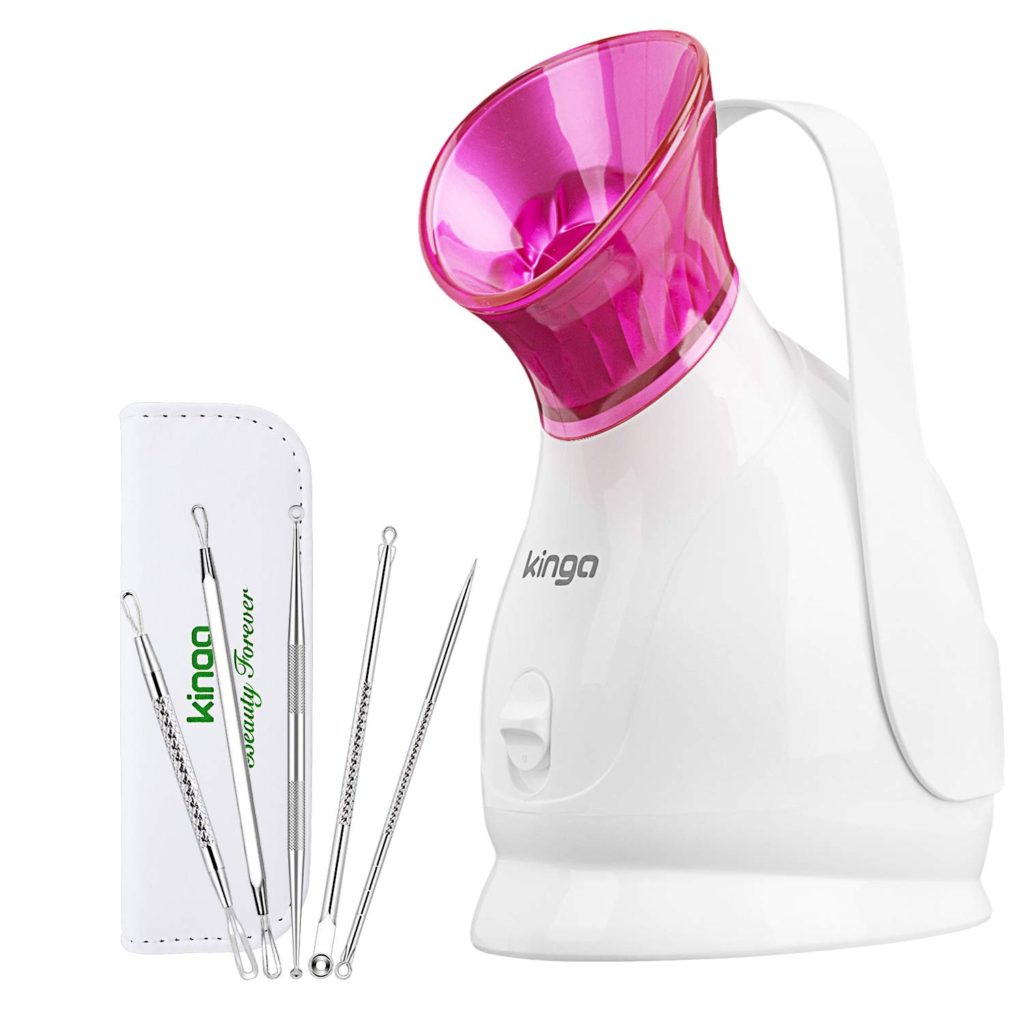 Shop on: Amazon
Tired of the hard to remove blackheads that have seemed to take over and reside within your pores? With PMD's Personal Microderm Classic microdermabrasion machine, blackheads are a thing of the past! With a handy two-year warranty and easy acquiring through Amazon, PMD's machine comes with skin exfoliating crystals and a strong vacuum suction that will leave you with blackhead-free and radiant skin!
Have you recently noticed that you have acquired acne scars after years of dealing with grueling and worrisome acne breakouts? The newest dermal cell energy amplification system by NuDerma can quickly help with this common issue! Due to the high frequency emitted from the amplification system, this skincare product's spot treatment tip assists in fighting acne causing inflammation that is trapped under the skin. By reducing this naturally occurring puffiness and swelling, the complexion of your skin will become more balanced, lessening the appearance of acne scars!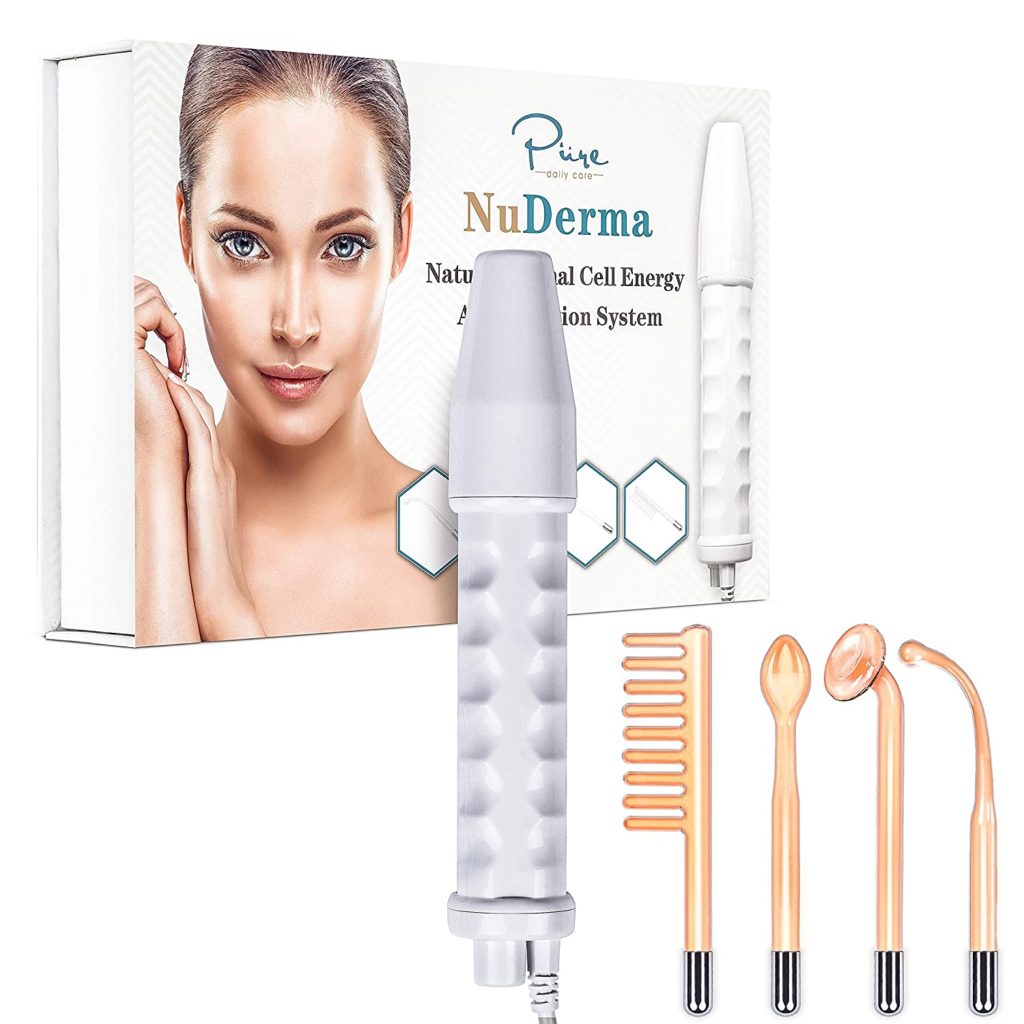 Shop on: Amazon
We understand that it might be complicated, and sometimes even quite confusing, when it comes to deciding on and purchasing a new skincare tool. By ordering any of the above-mentioned tools, you will surely be able to see less of your usual acne breakouts and more of the unusual radiant and glowing skin you never thought you could attain!