Last Updated on March 3, 2022 by Kaden
There is no better way to celebrate independence day like a good red, white, and blue party with friends and family, and if you want your guests to get excited at your party, then the way to do so is with a 4th of July themed party decorations.
Whether you get excited over big fancy backyard decoration or just looking to add some festive to your traditional barbecue gathering, a 4th of July theme decors like star straws, water bottle labels, and cupcake toppers, can make your celebration joyful.
without further ado check out our 15 favorite red, white, and blue 4th of July party decorations that will definitely impress your guests.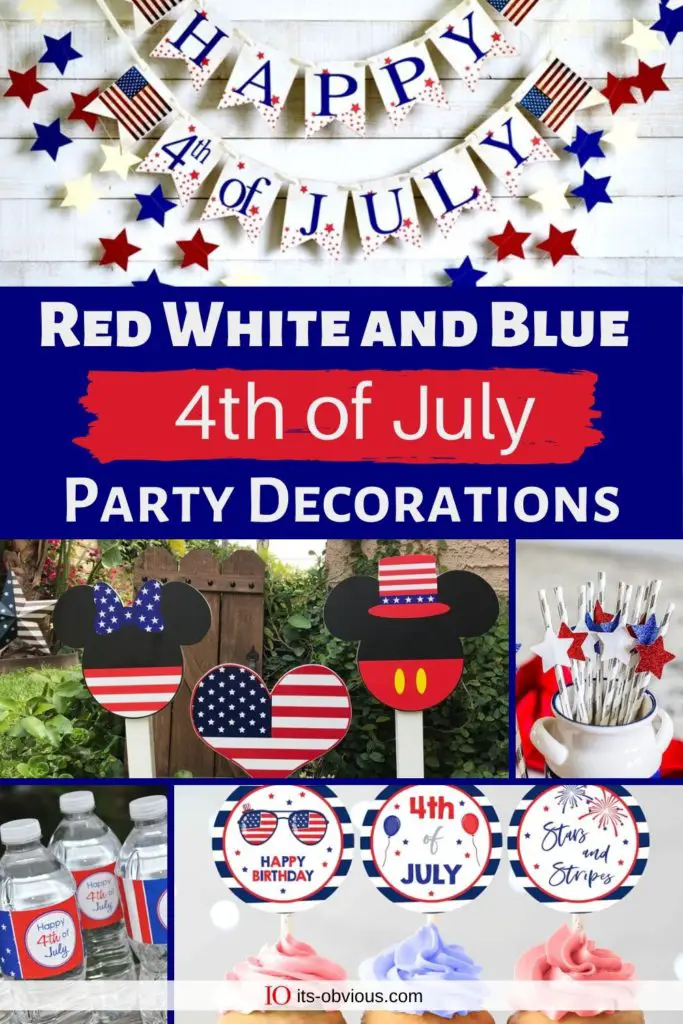 I hope you like these products! Just so you know, i may receive commissions on purchases made from the links on this page. Thank you if you use our links, i really appreciate it!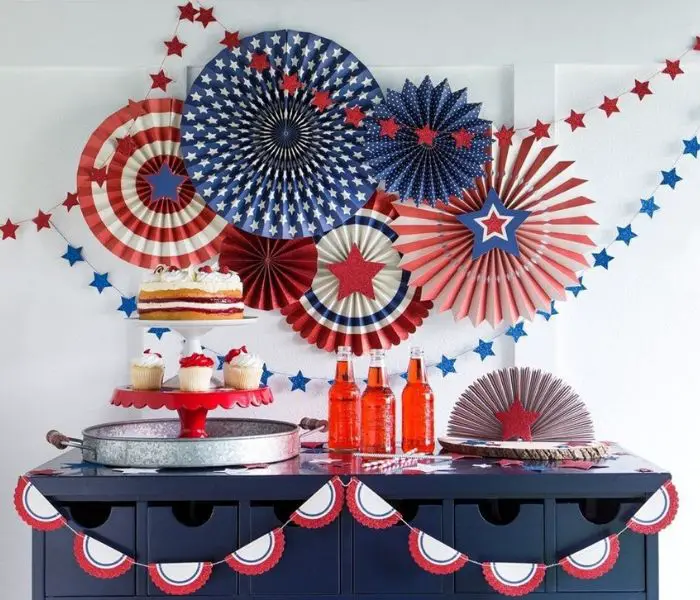 Party Decorations By: thepolkadotbarn on Etsy
If you thought about a way to keep the kids busy, these fake tattoos are a fun way for both kids and adults to decorate themselves with patriotic nation colors.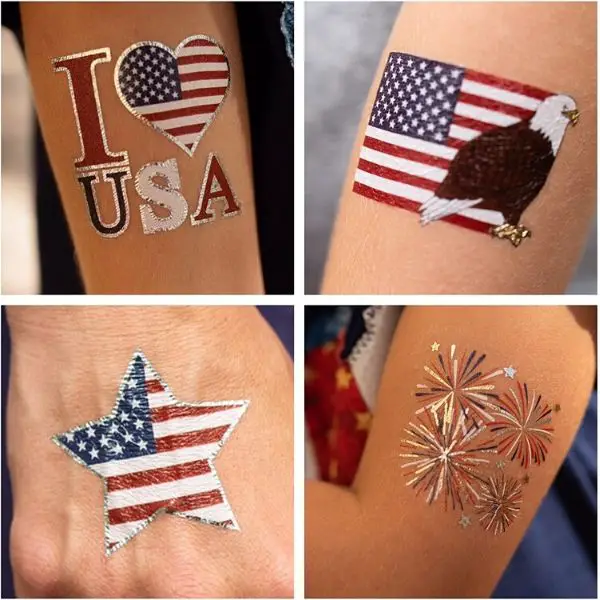 Fake Tattoos From: Amazon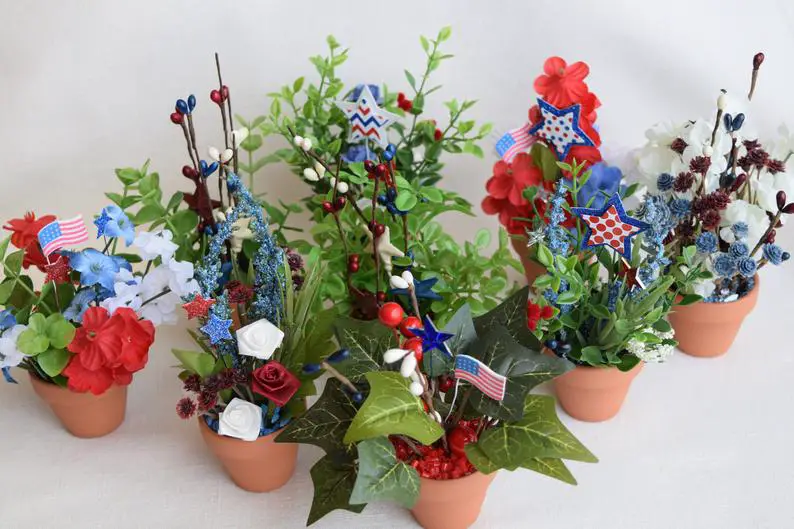 Flower Pots by Creations-By-Bronte on Etsy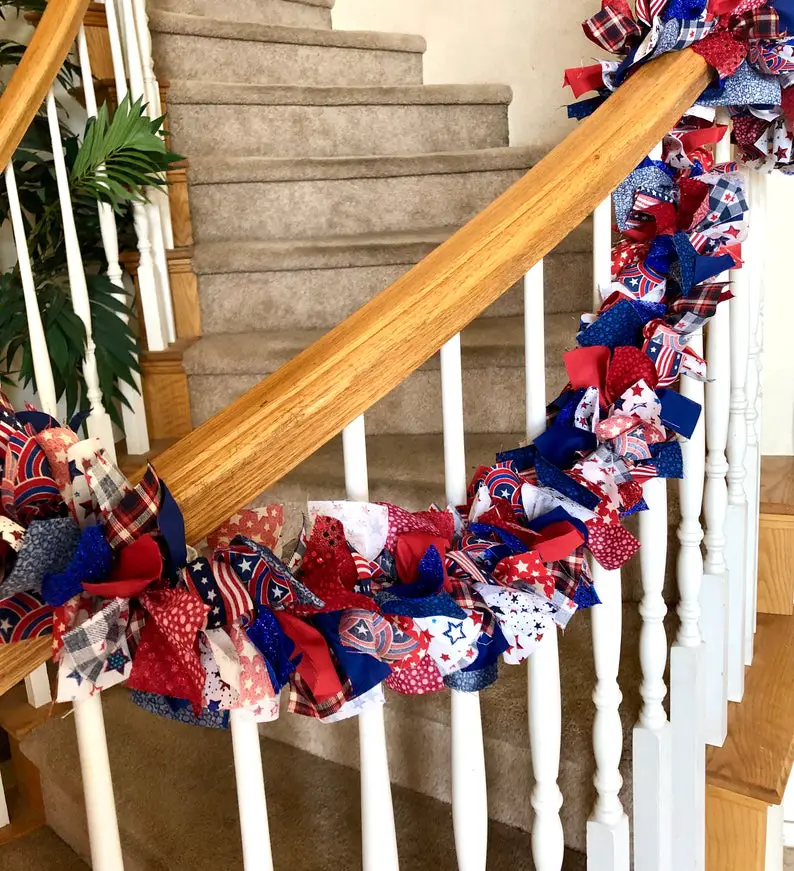 Garland By 4allseasons on Etsy
Taking pictures is a party attraction, so let's add some Independence Day party props and make cool photos for Instagram. Your guests are sure to enjoy this super fun party activity.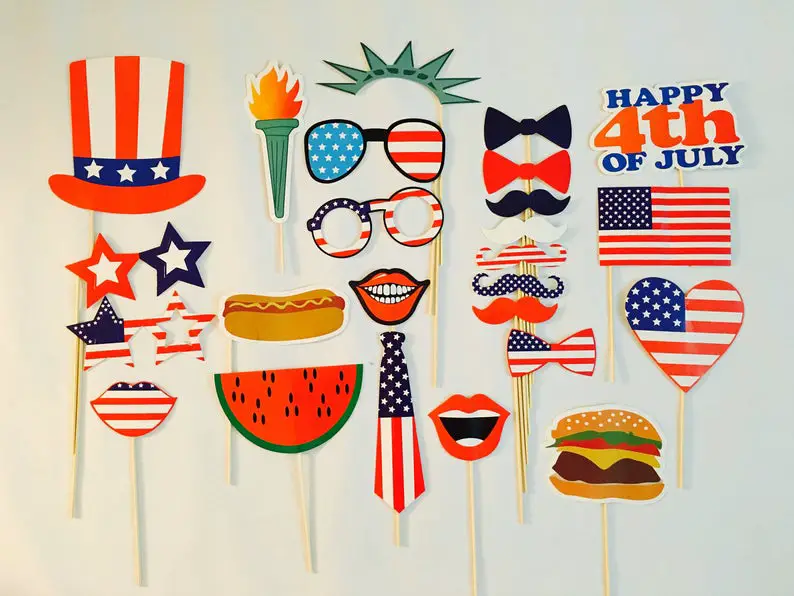 Photo Prop By: USA Party Sales on Etsy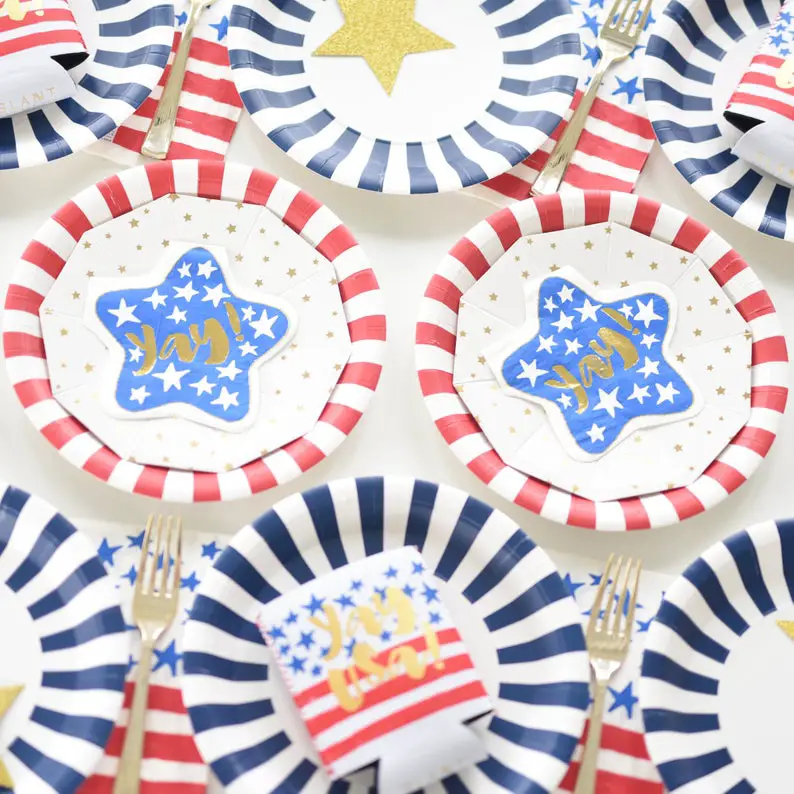 Tableware by: Celebrated-Party on Etsy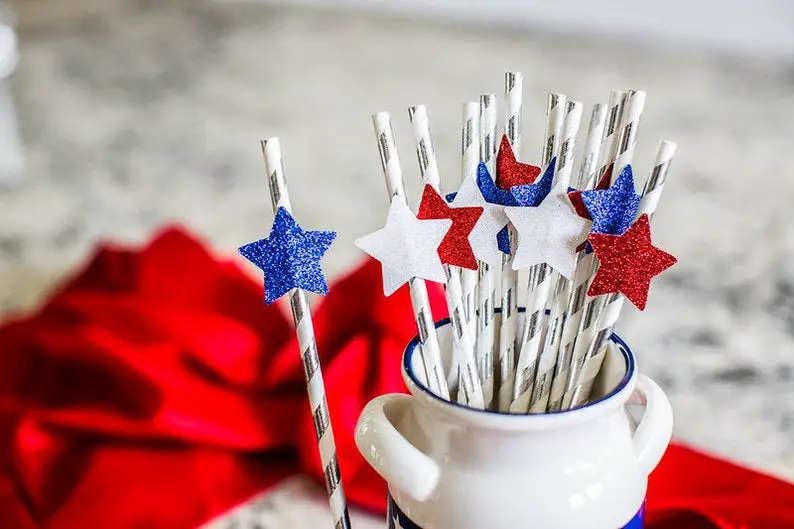 4th of July Star Straws by: Tickled Glitzy on Etsy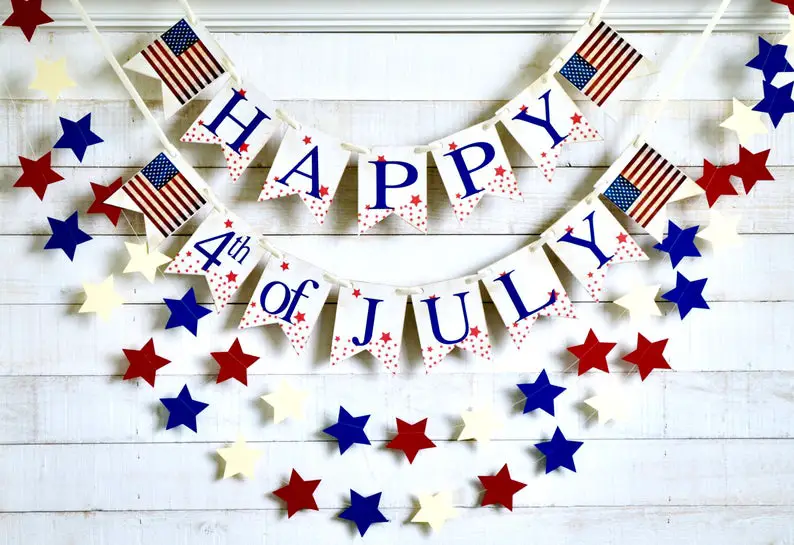 Party Decorations Banner By: Sunny Banners on Etsy
Get your guests excited for the party with a festive all American BBQ theme invitation.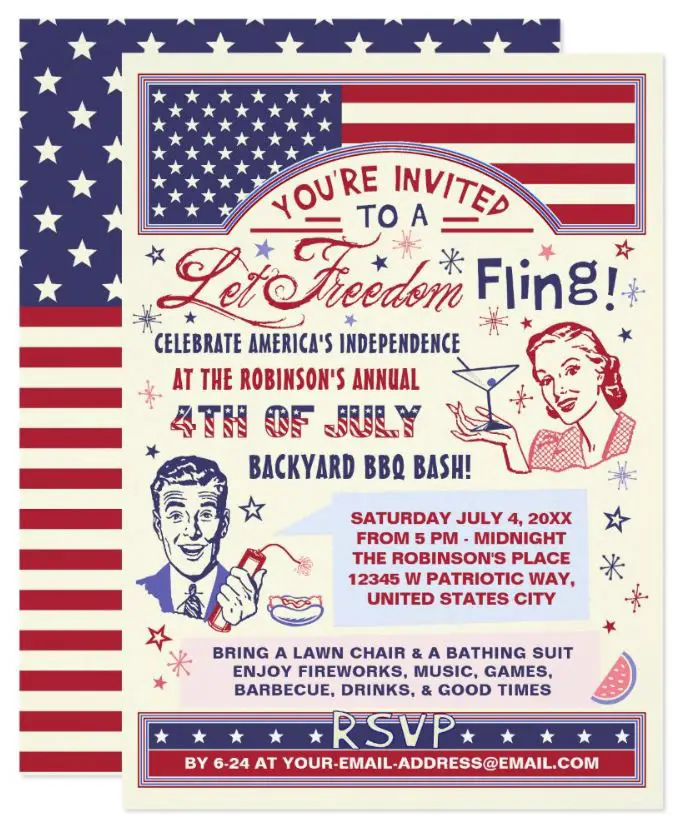 4th of July Party Invitation From: Zazzle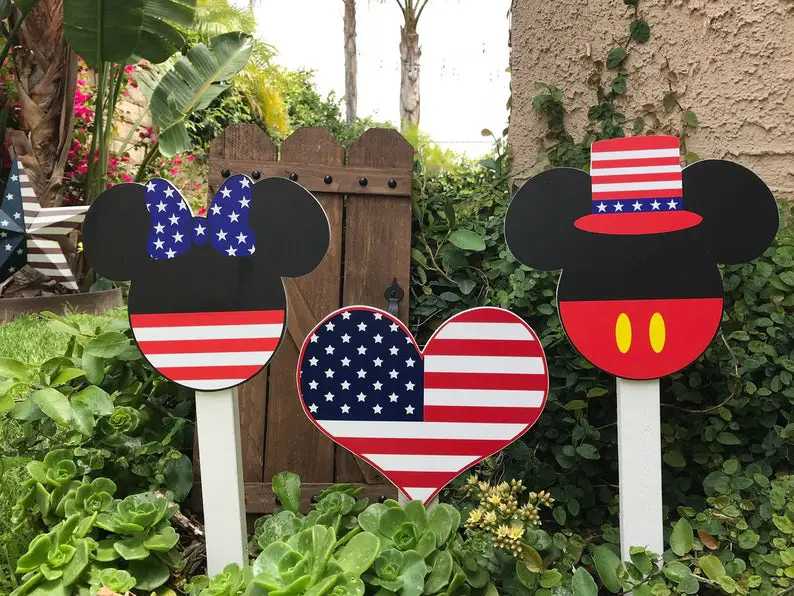 4th July Yard Decorations By: Lollipops Galore on Etsy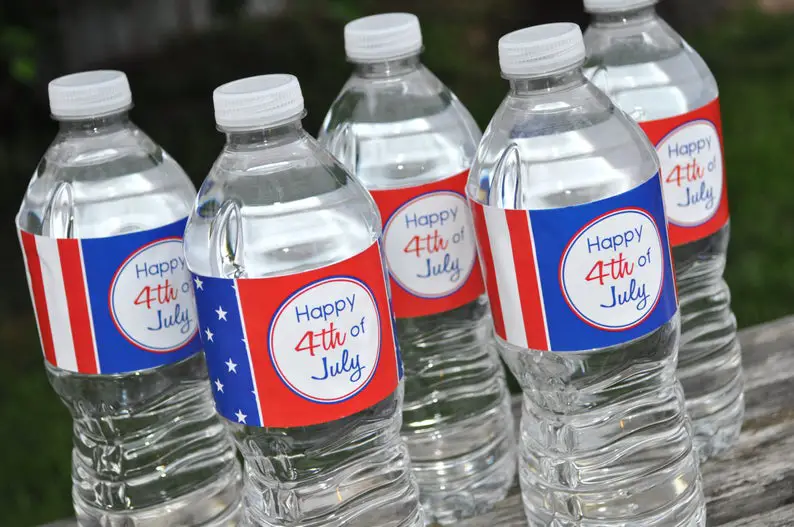 Bottle Labels By: So Sweet Party Shop on Etsy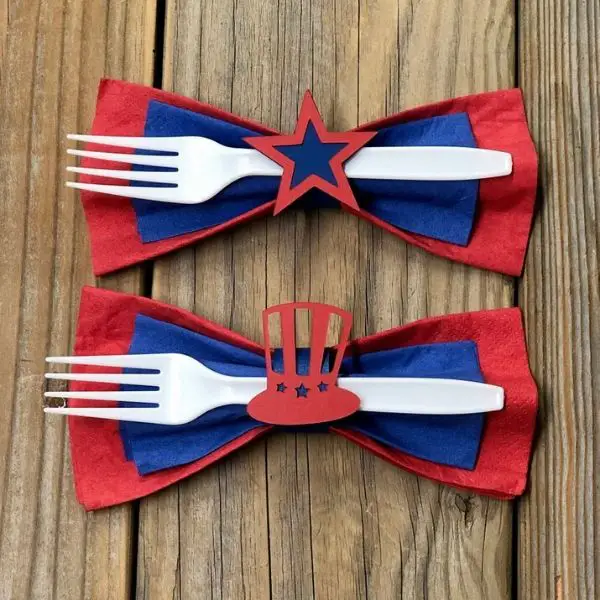 Napkin Rings By: Confetti Love Party on Etsy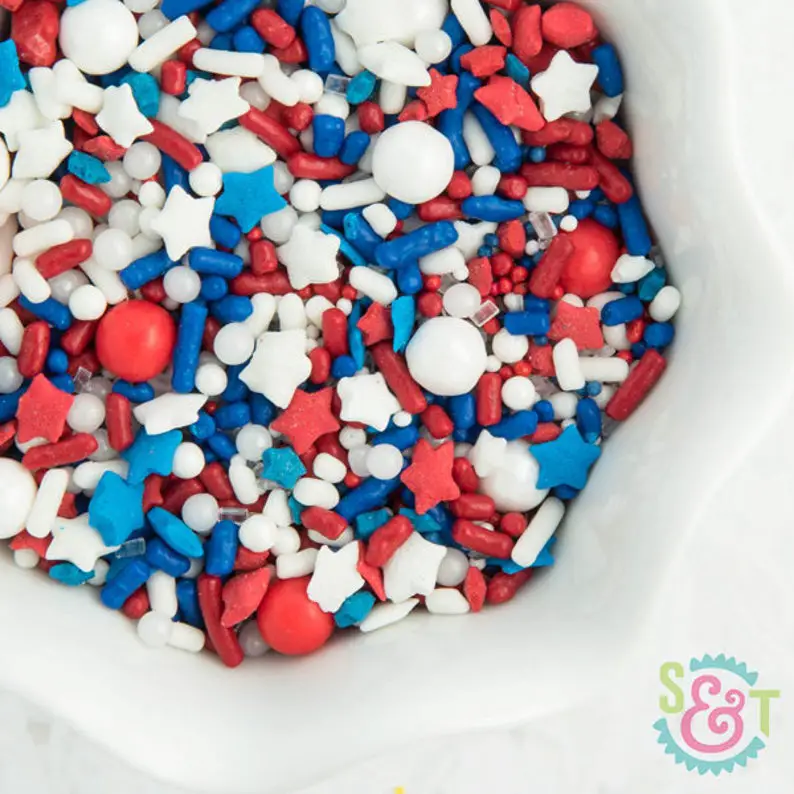 Sprinkle Mix By Shop-Sweets-and-Treats on Etsy
Shop on Amazon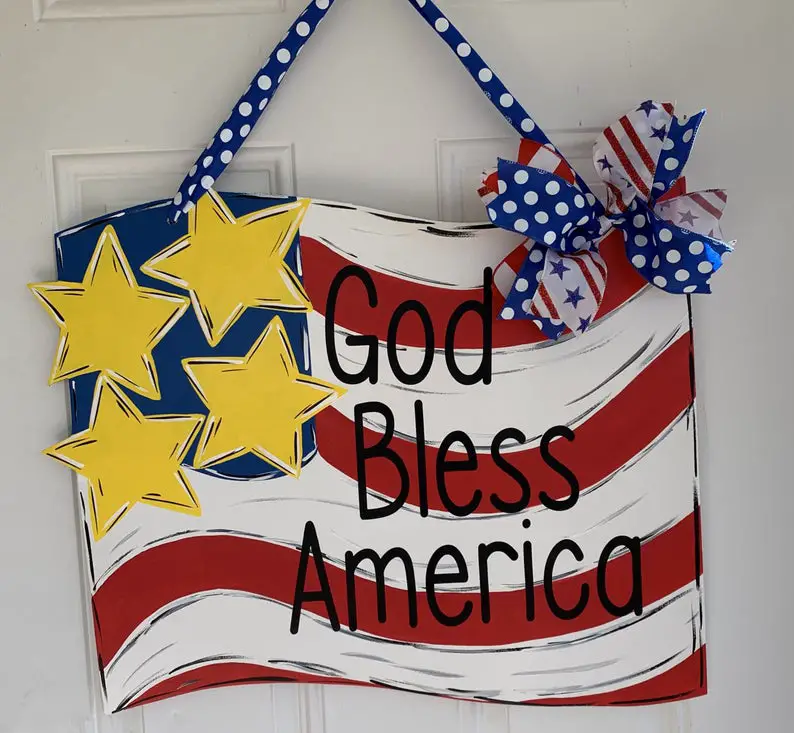 Door Hanger By: The Polka Dotted Door on Etsy
*Hey, you guys! keep in mind, this post contains affiliate links. If you purchase a product or service with the links that I provide I may receive a small commission. There is no additional charge to you! Thank you for supporting my blog so I can continue to provide you with helpful tips for a healthy life (: