Last Updated on May 18, 2021 by Kaden
February 13th, the day before Valentine's Day, is known as Galentine's Day.
To single girls and even non-single females, everywhere it's known as the best day ever! And the best way to have the maximum amount of fun is by throwing a Galentine's day themed games party for a girls night in!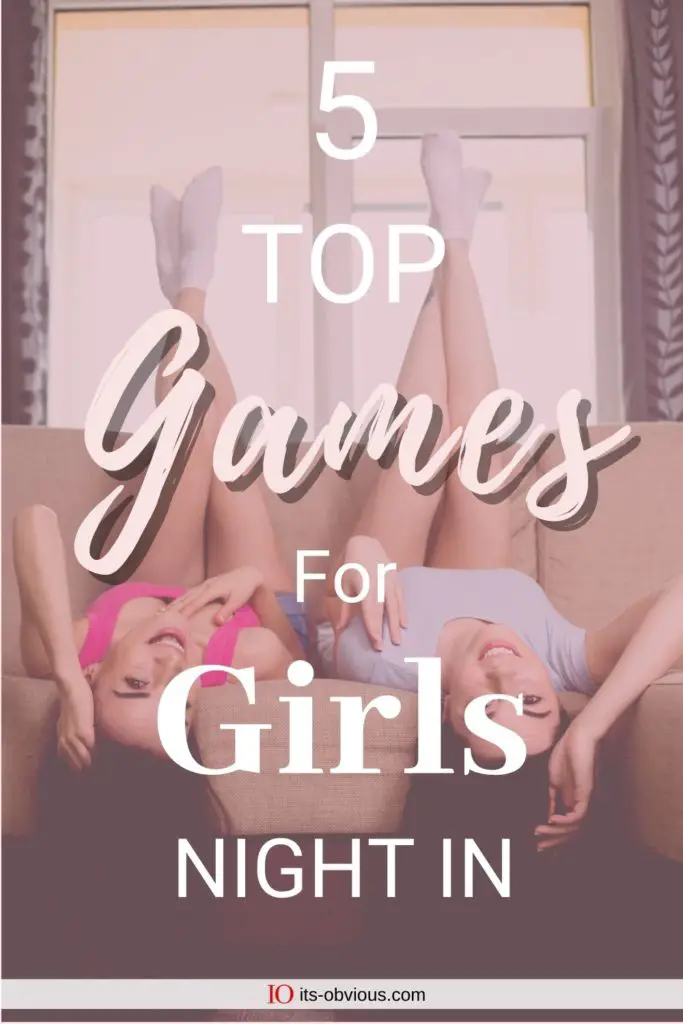 I hope you like this post! Just so you know, I may receive commissions on purchases made from the links on this page. Thank you if you use our links, I really appreciate it!
5 Games For Galentine's Day Girls Party
It's the one day of the year that you and your girl gang can get together and spend a whole day participating in fun activities, eating lots of chocolate, and playing exciting new games that are meant to be enjoyed by just you and the girls. Here are the top 5 games for girls that can be played and enjoyed at your next Galentine's Day party!
1} For The Girls Game
This game is exactly what its name describes it as, just for the girls! Whoever has the most Instagram followers will start this card game off by rolling the die. Whichever color of the die lands face-up, you will then pick up the first card from the matching color deck. You must then read the card out loud to the group and perform whatever is written on the card. The individual to their left will then roll the die and continue the game. Every winning card will get you a point and whoever has the most cards at the end of the game wins. You can find this game on Amazon and watch the video below that explains this fun game.
Consider this game a Galentine's Day or girls' night essential!

2} Prosecco Pong
Is there anything better than beer pong? Of course, it's called Prosecco Pong! This game is a fun twist on the classic game of beer pong but made classier for just the girls to enjoy. Grab your girl gang, split up into two teams, and see who can dunk the most ping pong balls into the other teams' glasses. Say goodbye to beer, and hello to prosecco for your next Galentine's Day celebration!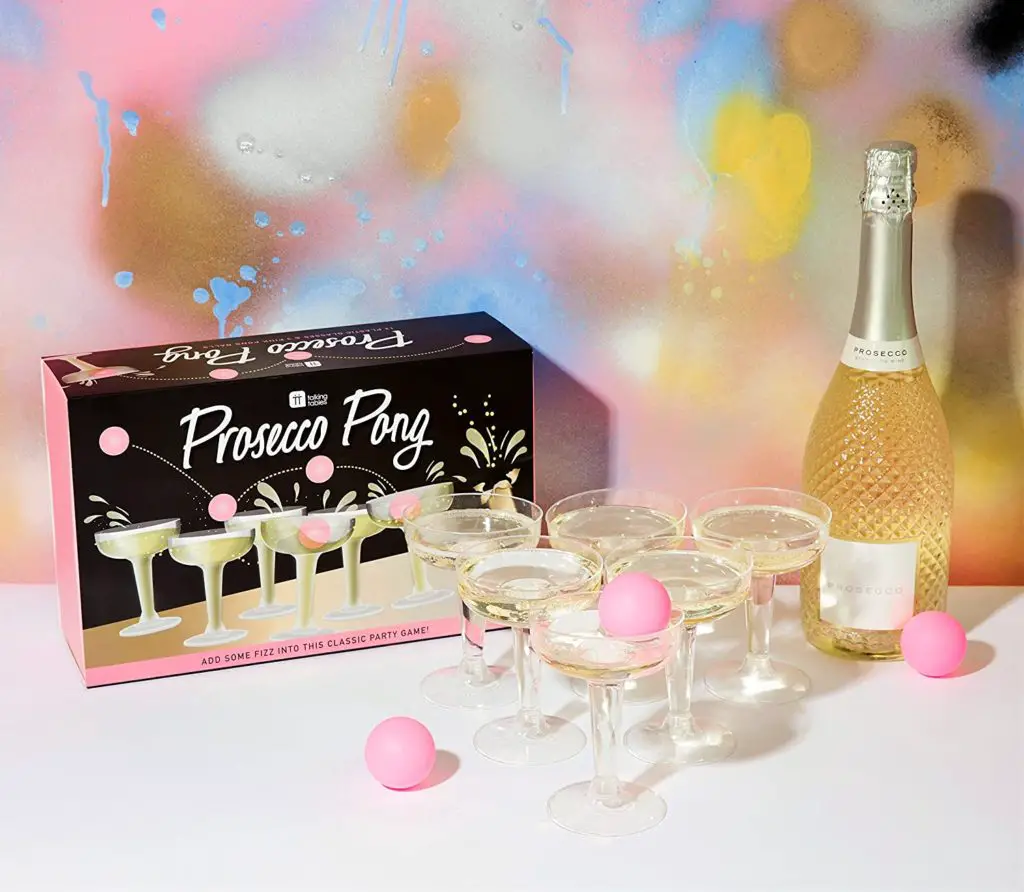 Prosecco Pong from Amazon
3} Booze N' Babes
This game is extremely similar to Jenga, but way more fun, especially when it's' just the girls who are playing! As you pull each individual piece from the tightly constructed stack, you or whoever's turn it is will have to perform that action that is printed on the particular piece. Some of these actions include winking at a guy, dancing on a table, and a bunch of other extremely funny actions that will make any person playing laugh until they cry. this is the perfect laugh inducing Galentine's day activity that you can find on Amazon for any group of girlfriends!
4} 'Sex and The City' Trivia
Most millennials grew up watching the ultimate girl gang live out their wildest dreams right in the middle of New York City: Carrie, Charlotte, Samantha, and Miranda. Now it's for your own group of friends to put your 'Sex and The City' knowledge to the test with this 'Sex and The City' Online quiz or the official trivia game on Amazon Trivia game. While you and your girls are at it, you might as well throw on an old episode and break out the cosmos! 
5} Galentine's Bingo
This is the official Galentine's Day activity! Now, you can either purchase this printable board game through Etsy or create one yourself. Gather all of your gal pals to enjoy this fun and thrilling activity. Each person will get one card and mark off an item as they complete the tasks portrayed on the card. Mark off five tasks in a row and you are a galentine winner!